Motorcycle riding is an exciting and thrilling experience for everyone. You can ride on a four-wheeler, but nothing can give you a thrilling experience like two-wheelers. From the young generations to old, riding a motorcycle is always a passion for them.
In the case of motorbike riding the dress-up is also equally important like the other things. We should always keep that in mind while riding a motorcycle. So, each biker should know about motorbike dress up properly. Dressing can be different for different conditions. It is not like, you would dress the same for any condition. So, we will discuss motorbike dress-up in this post. You will come to know about the dress-up sense such as which type of clothes you will need, or which dress is perfect for which condition, or which dress is perfect for you if you follow this post.
Okay, let's discuss the dress-up and accessories which will keep you safe from any danger and also it will look fashionable.
A sensible biker always gives much importance to the dress-up while riding. You have to know that whether your dresses are matching with the design of the bike you are riding or not. You will also have to keep watch about the safety caused by those dresses.
HELMET:
A helmet is the most important thing while riding a motorbike. The helmet will keep you safe from any danger while falling into an unexpected accident. Experts advise wearing such helmets which fit your head perfectly. Many sizes and quality helmets are available on market. You have to choose the perfect helmet for you. Do not use any old or damaged helmets. Always try to purchase certified helmets for better safety. There are some international helmet brands available in Bangladesh.
REGULAR CLOTHING:
Biking dresses are normally expensive. So many people ride motorbikes in normal dress up or buy different clothes one by one. If you buy clothes like that then you can buy them according to this list:
Helmet
Gloves for all seasons
Jacket and trouser (lightly weighted and water-resistant)
Jacket
Boots
Trouser
One should not ride two wheleers in excessive sunny or cold weather. Because chances of accidents are much in these weathers. If you have to ride in this weather then make sure to dress in such a way which would make you comfortable.
GLOVES:
One should never ride a bike without gloves. You can easily feel the importance of different types of gloves in different seasons. As an example, you can not use gloves in summer which you normally use in winter. So, always use gloves which are suitable for you. You will find many high-quality gloves in the market at affordable prices.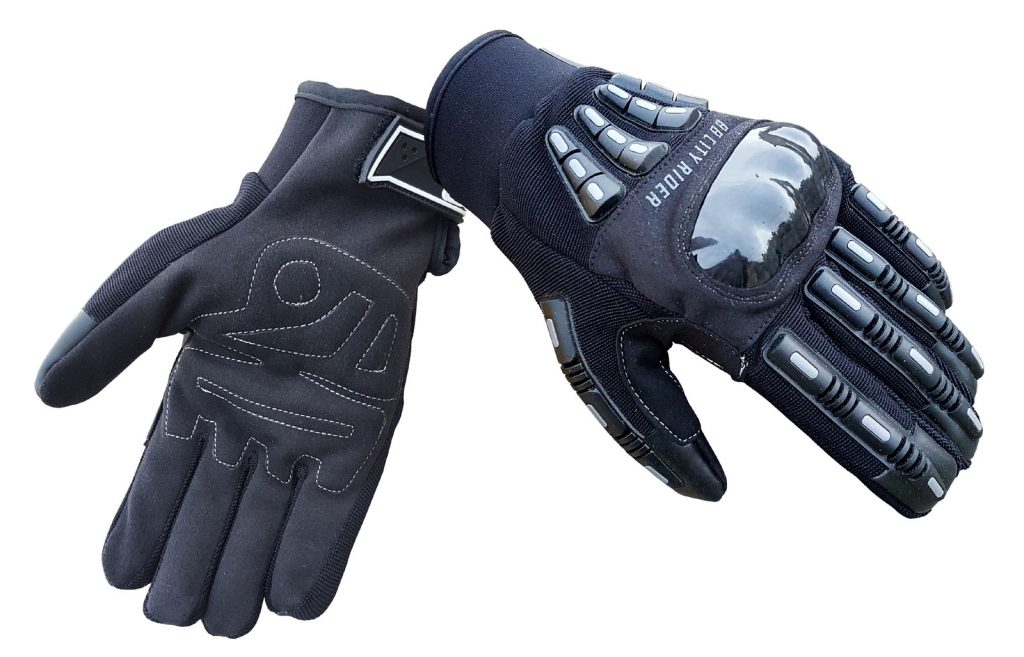 TROUSER: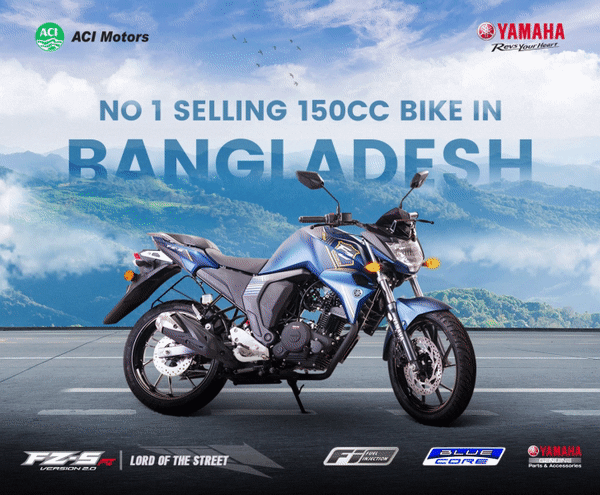 Light-weighted and water-resistant nylon clothes are less expensive and you can easily carry this in your carrier by folding it. You can wear it with denim and a jeans jacket. If you don't have a riding trouser, then you can use knee guards for safety. But riding trousers are more effective than regular jeans pants.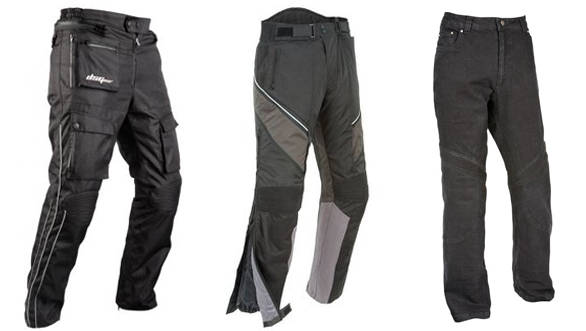 JACKET:
One should not use skin-tight jackets while riding. These do not provide much protection to the body and they can't prevent from air to hit to the body. Best biking jackets are leather and fabric jackets. Leather jackets provide much protection and fabric jacket can be used in all seasons. If a rider fall from an accident it could be lethal or deadly, but a riding jacket can save your life from that. Avoid try to ride with normal ad formal t-shirts.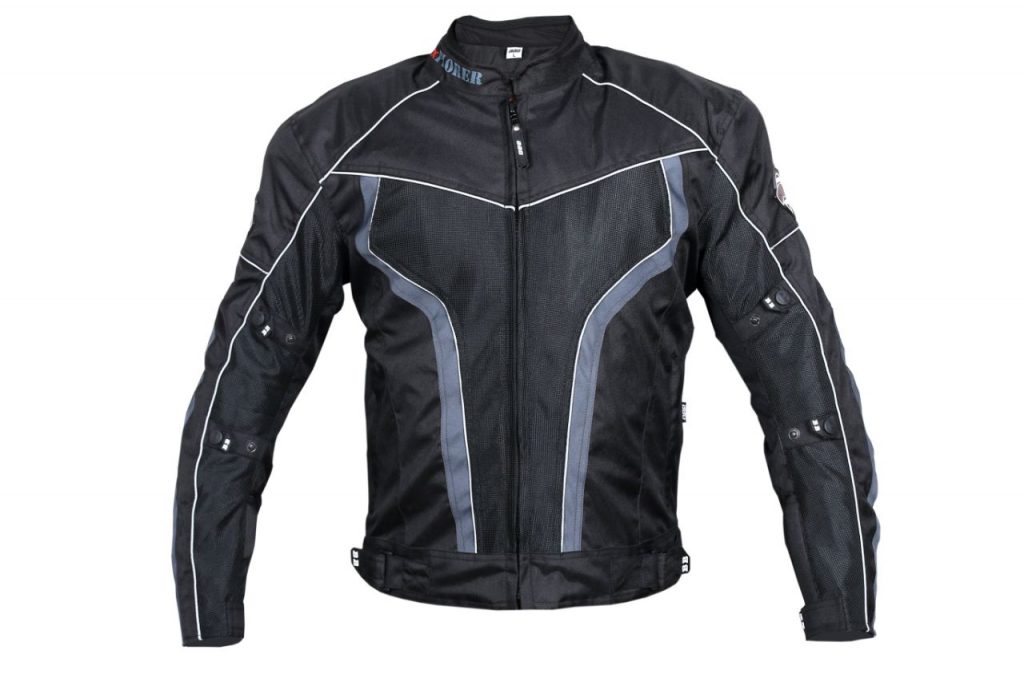 BOOTS:
If you don't have high-quality biking boots then you might use thickly layered shoes. Work boots and heavy walking boots are considered suitable for bikers because these provide extra protection to your ankle. And one more thing, you must avoid using the steeled toe cap if boots for your own safety. Some bikers use to ride with normal sandles, which is also fatal. Leg and toe injuries are very common in motorcycle accident. So, try to wear lether boots of heavy fabric boots.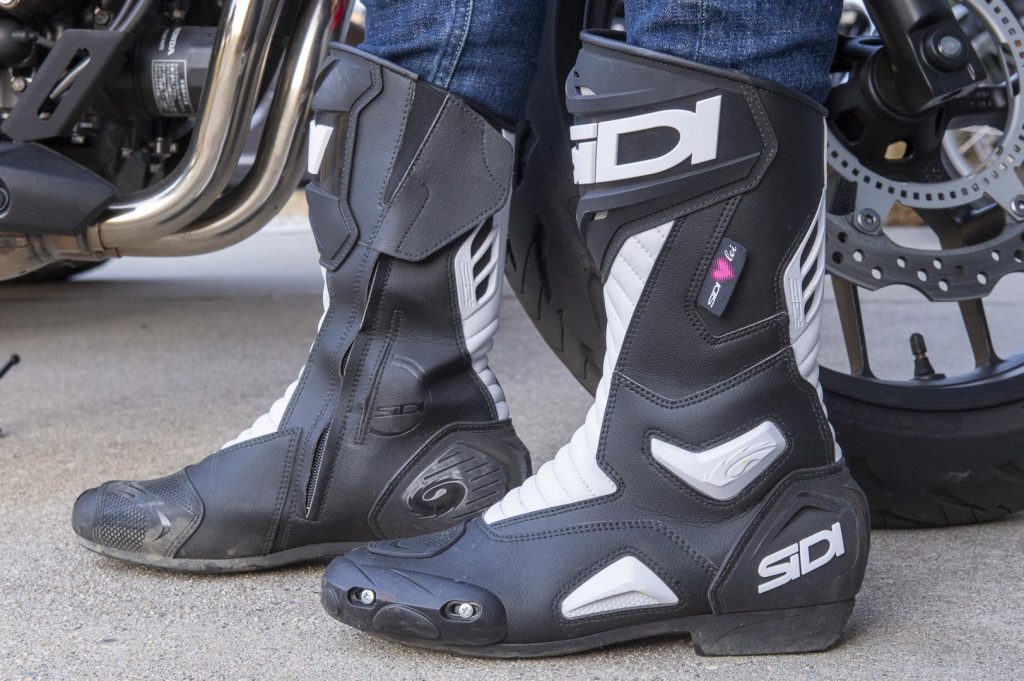 So, follow the suggestions of this post while riding a motorbike. These will make you fashionable as well as keep you protected from danger.