Traffic jam is a very common thing in Bangladesh. I think there is not any single motorbike rider who did not have to endure the boredom of traffic jams. Riding in a traffic jam is like a nightmare. The scenario of traffic jams in Bangladesh getting worse day by day. The population and transport vehicles are increasing rapidly but we have a limited number of road and space.
The riders who are new to motorbike riding faces many difficulties riding in a traffic jam. Besides, they might face accidents while riding through traffic jams which may harm them as well as their bike. So, we have pointed out some tips to ride a motorbike safely through a traffic jam without having any problem. Okay let's start:
KEEP AN EYE ON THE OTHER DRIVERS AND YOUR MIRROR:
Watching other drivers and other cars is a very good practice while riding a motorcycle. Due to this, you will get to know if any vehicle is suddenly moving. Most of the drivers give signals before turning to any side. So, always keep a watch on the other vehicles. You should not lose your concentration during a traffic jam. There is a simple rule, When you riding on the highways or in heavy traffic you should look in the mirrors fifteen times in a minute.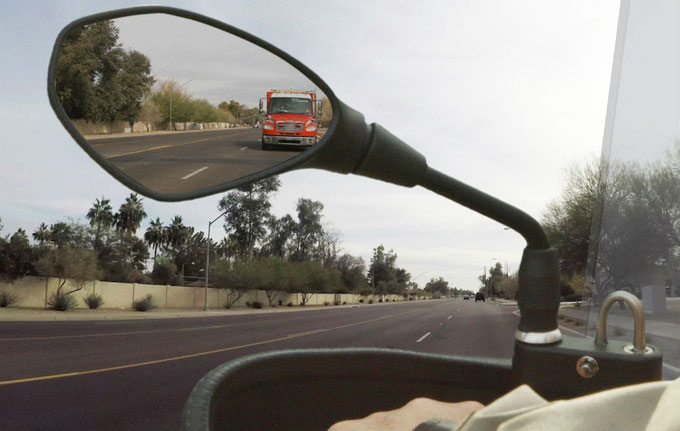 TRUST YOUR MIRROR, BUT NOT FULLY:
The rearview mirrors are very useful in traffic jams. It plays a very important role to protect your life. But it is also true that mirrors always don't provide the exact information. It means, there may be more than what you see in the mirrors. So, you should not depend only on the mirrors. Before moving with your bike according to the scene of the mirror, watch the scene with your own eye at least once. Then move.
DON'T GET INTO A VEHICLE AND AN OFF-RAMP:
Always follow these tips. It will certainly save your life. Don't get into such a situation where you are in the middle of an off-ramp and a vehicle. Off-ramp is a short road where vehicles slow down at the end of a highway. You should keep your speed low enough and ride carefully in such situations. Every year many riders accidents and die due to this kind of situation. So, keep that in mind while driving through heavy traffic.
ALWAYS KEEP A HAND IN THE BRAKE: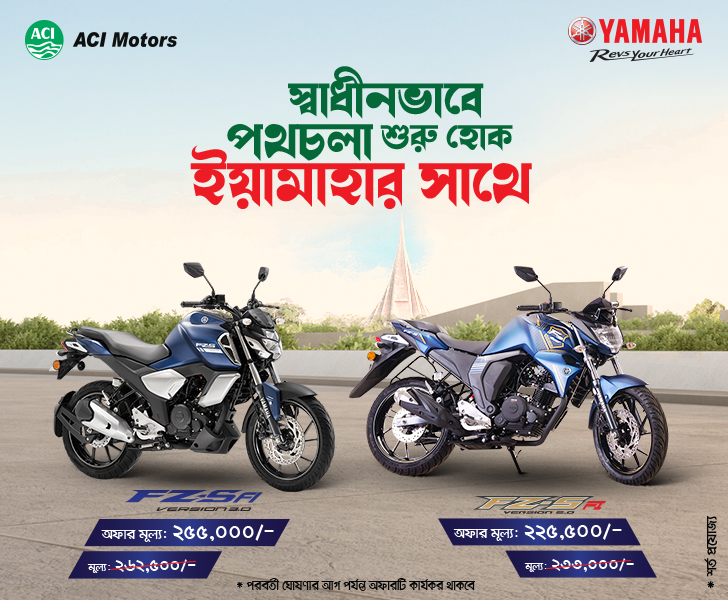 You have to do things quickly in heavy traffic, or you would end up wasting your time. But also keep in mind that you might have to stop suddenly while riding. So, always keep a hand on the brake lever and always be prepared to brake so that you can respond as early as possible if any car in front of you breaks suddenly. We often only press the rear brake lever or front brake lever to stop and it's not the appropriate one. Many motorcycle experts recommend pressing both brake lever at the same time for better performance. They have also advised pressing the front and rear brake lever in 70% and 30% ratios.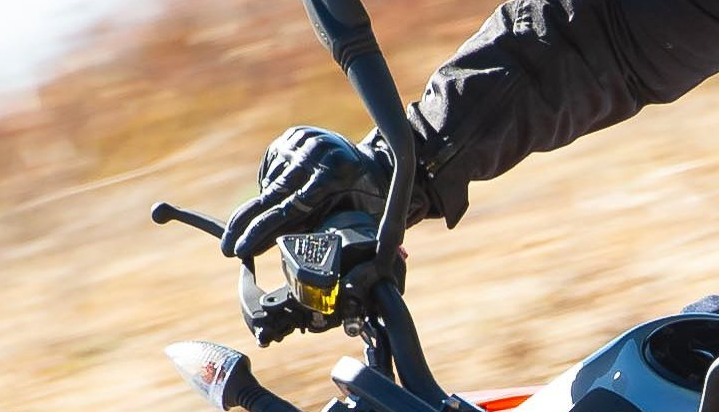 SHOW YOURSELF:
Another important thing is to show yourself to other vehicles while in a traffic jam. Don't position your bike in such a way that the drivers of your behind can't see you. If he can't see you then he won't think about you while moving. It may cause a dangerous accident. So, position your bike in such a way that other drivers easily can see you and always try to wear bright colored dresses and helmets.
SPEND A LITTLE BIT EXTRA POWER:
Spend some more fuel during traffic. Lower your gear by one position than the normal while in the signal. So that you move instantly if any car of your front move suddenly. If you try to move your bike instantly in a higher gear, the bike can be stopped. And also keep the safety thing in mind. You might have to brake suddenly while riding at speed. So, always be prepared.
POSITIONING THE BIKE IF HAVE TO SLOW DOWN:
How should you position your bike when the traffic is on a signal. During this, try to position your bike at the left or right of any vehicle of your front instead of positioning your bike just behind any vehicle. You might also get a chance of overtaking in the traffic due to this. Besides, if any vehicle on your front side brake suddenly, that will also cause no harm to you.