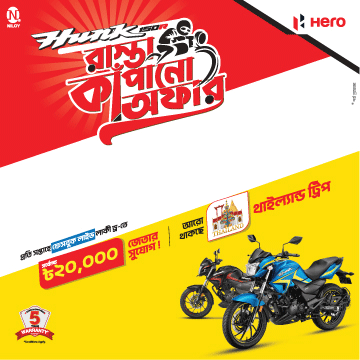 CBS is a popular braking system like ABS. Though ABS is more reliable and trustable than CBS, but some entry-level and commuter bikes available with the CBS braking system as standard. Indian government mandates the use of the CBS braking system in all commuter motorcycles under the 125cc segment. But in our country, there is no rule for CBS and ABS braking systems. But the awareness of the importance of an advanced braking system is increasing among bikers. Now they choosing a CBS/ABS-equipped motorcycle.
CBS called the "combined-braking system", which is patented by Honda. CBS connects the front and rear brakes of the bike. It means that, if you will press any of the brakes then it will apply for both. In 1983, Honda first launched their first CBS featured bike GL100 in the market and that time, it was known by Unified braking system. The Honda CBR1000F, CBR1100XX and VFR800 were known as LBS II, which are now called Dual CBS. In India, it was first used in Activa. It was functioned in rear brake but it worked in both brakes.
In many countries, there is no proper training in braking systems for bikers. For example, most motorcycles in our country are using drum breaks in front and rear. In most cases, the front brake is not much helpful for riding. For 150cc or above segment bikes need large disc brakes in front wheel. That's why, CBS is the perfect braking system for the road surface like ours.
What is the CBS braking system?
In this method, pressing any of the brake is applicable for both brakes. The amount of pressure of each of the brakes is determined by a proportional control valve. It is different from the integrated brake, where the brake pedal pressure applies only to the front brake. It reduces braking distance and increases the stability of braking.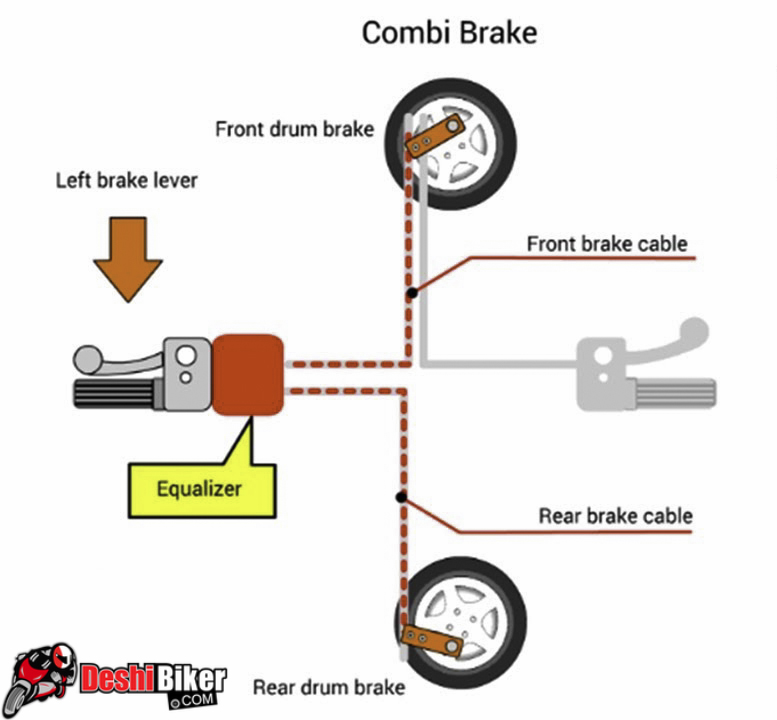 There are some advantages and some disadvantages of the CBS braking system. We are showing the detailed discussion below:
Advantages: Safety: It is relatively good and safe than the regular bike braking system. It helps to maintain the balance of the bike during brake.
Availability: The price of this braking systems price is comparatively low and easy to use for regular bikes.
Braking Distance: It reduces bike braking distances compared to regular brakes and its help to prevent accident in sudden braking.
Slippery Surface: CBS gives better performance in slippery and rough road conditions and provides safe braking.
Disadvantages: Technically, CBS braking does not cause any inconvenience for motorbikes. If the riders follow the following rules for bad road surfaces, then it is possible to avoid the accident.
Whenever there is need a sudden or necessary brake, then press both the front and rear brakes together.
Avoid abrupt/ excessive brake on slippery and rough roads.
Overall CBS braking system is slightly improve the braking of a motorcycle but it is not effective like ABS (Anti-lock Braking System).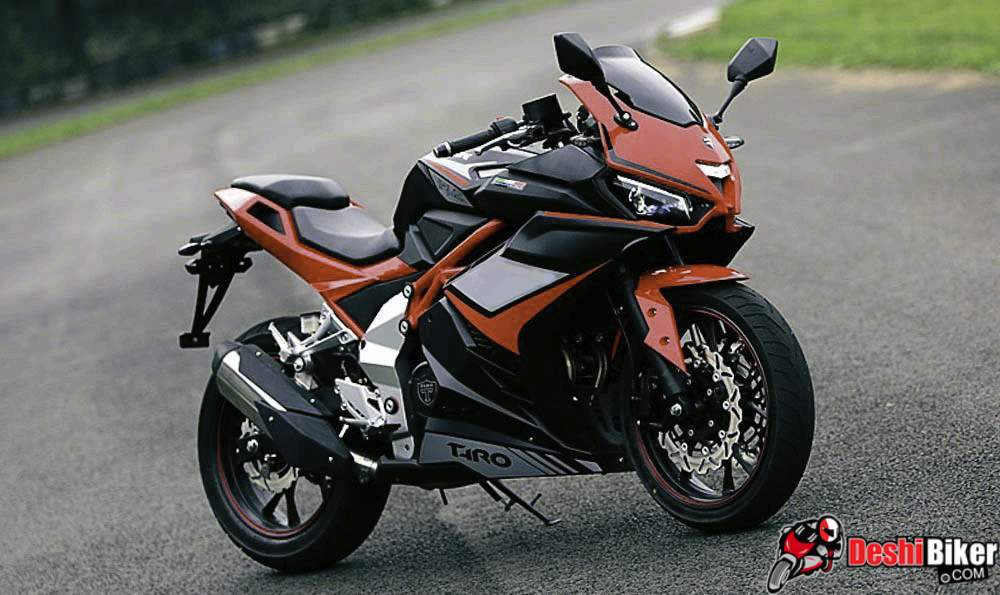 Still there is few more motorcycle those have CBS braking in Bangladesh those are Taro GP 1, Keeway RKS 150, Roadmaster Rapido, Haojue DR 160, FKM Streetfighter 165 etc.
~ Live free, Ride safe /.