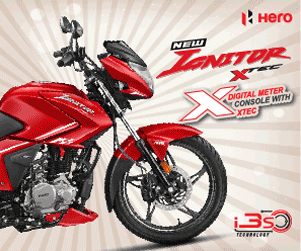 Cruiser is one category of motorcycle which is also available in Bangladesh. In recent time, the demand of the category is not much. Amateur rider sometimes use the category. Basically, this type of bike does not provide handsome mileage but still they possess powerful engine. Today we would like to talk about two popular cruiser bikes in Bangladesh but actually we have come to make a comparison review between them. Bajaj Avenger Street 150 and Keeway Superlight 150 are the two selected cruisers in Bangladesh and almost available with same price range. Avenger Street 150 is the latest invention of Bajaj in Bangladesh. Since a couple of years, the bike is available in the country. The brand Bajaj is renowned and regarded as the biggest Indian motorcycle manufacturer and in Bangladesh, currently the company Bajaj is dominating the bike market still. So, they have simply bring a change in cruiser category and they have changed the thought of poor mileage but their product Avenger Street is giving very handsome mileage so far. On the other hand, Keeway Superlight 150 is a brand of Keeway in Bangladesh where the brand Keeway is the origin of Hungary. Though, their current product is assembled in China nowadays and so, they are often considered as the Chinese product so far. So, let's take a look below where we present the full comparison review between Bajaj Avenger Street 150 and Keeway Superlight 150.
Bajaj Avenger Street 150 Vs Keeway Superlight 150
| | | |
| --- | --- | --- |
| COMPARE | Bajaj Avenger Street 150 | Keeway Superlight 150 |
| Type | Cruiser | Cruiser |
| Origin | India | Hungary |
| Engine | Twin Spark, 2-valve, DTS-i engine | 162FMJ, 1-cylinder/4-stroke/2-valve |
| Displacement | 149 cc | 150.1 cc |
| Maximum Power | 14.3 BHP @ 9000 rpm | 12 BHP @ 8500 rpm |
| Maximum Torque | 12.5 NM @ 6500 rpm | 11 NM @ 6000 rpm |
| No. of Cylinders | 1 | 1 |
| Cooling | Air Cooling |  Air Cooling |
| No. of Gear |  5 | 5 |
| Starting system | Electric & Kick | Electric & Kick |
| Clutch | Wet multi plate | Multi plate |
| Kerb Weight |  148 Kg | 134 Kg |
| Length | 2177 mm | 2260 mm |
| Width | 801 mm | 800 mm |
| Height | 1070 mm | 1110 mm |
| Seat Height | 725 mm | 730 mm |
| Wheelbase | 1480 mm | 1440 mm |
| Fuel Tank Capacity |   14 litres | 15 litres |
| Top Speed |  110 kmph |   115 kmph |
| Mileage |  45 kmpl | 35 kmpl |
| Price |   1,99,500 BDT | 1,77,000 BDT |
| More Details | Bajaj Avenger Street 150 Specification | Keeway Superlight 150 Specification |
# Looks: Keeway Superlight 150 is a very comfortable and luxurious cruiser category bike. At the first looks it seems very much comfortable. It has very comfortable and thick seating position with couple of different shades of the bike are available. The wheels are alloy and tyres are pretty wide. The handlebar is bit of sporty which is not just comfortable but stylish as well. The front as well as headlamp is classic designed with fully naked engine. It has also not saree guard and pillion grabrail attached. On the other hand, Bajaj Avenger Street 150 is full of extraordinary looks. It has also round shaped headlamp which is a bit of classic designed. It has muscular fuel tank with long and comfortable seating position. Almost two pillion can ride on the bike freely. The exhaust is well designed and there is gradrail added. The bike is also suitable for bit aged people no doubt. If we consider the looks, we must keep ahead Keeway Superlight but considering all the features, Avenger Street is a bit suitable for all types of people.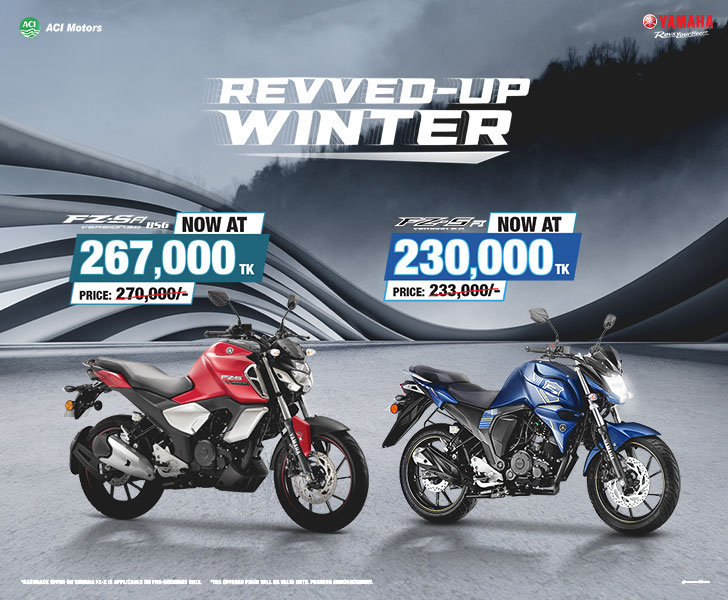 # Engine Performance: Bajaj Avenger Street has top cc bike available in India but due to cc limit, in Bangladesh 150 cc bike was launched. The bike has powerful and reliable engine which consists of twin spark, two valve and DTSi engine. It's maximum power is 14.3 Bhp and maximum torque is 12.5 NM. However, the bike has five speed gearbox with air cooling system. It has both electric and kick starting system added. If we consider the engine power of Keeway Superlight, it has 150.1 cc engine which can generate 12 Bhp max power and 11 NM max torque. Considering the power, it is bit less than Avenger Street but it is quite good as well. It has also five speed gearbox with air cooling system. The engine of the bike Superlight is 162FMJ, wto valve and four stroke so far.
# Suspension & Brake: The suspension of Keeway Superlight 150 are quite comfortable. The front suspension is telescopic forks and rear suspension is telescopic coil spring with oil damped. They are very good indeed and ensure proper comfort. However, the braking combination are disc and drum. Front brake is hydraulic disc and rear brake is drum. It we consider the brake of Avenger Street 150, Bajaj does not compromise with controlling. The bike has front 240 mm disc brake and rear 130 mm drum brake installed. However, the front suspension is telescopic with anti friction bush and rear suspension is twin shock absorbers.
# Comfort & Control: We all know that Cruiser bikes are best for comfort. Both Superlight and Avenger Street are very comfortable during long ride. In that case, we can not take one of them as the best. But obviously Avenger Street has the longer seating position than Keeway which can carry two pillion almost along with the rider. But seating positions are so thick and comfortable. Now, the controlling. Basically, the braking combination of disc and drum are seems the best for all types of users. It is easy to control for all. In that case, both bikes are standing on the same platform. But we know that Bajaj has previous reputation of their products and so, they can be regarded as the best in that case.
# Fuel Consumption: Generally we all know that cruiser bikes do not give mileage like standard bikes. In all category, their mileage are so poor. But nowadays the technology has advanced a lot. Bajaj has brought the ultimate weapon and so, the mileage of their product Avenger Street 150 is giving very satisfying mileage. The reported average mileage of the bike is 45 km almost which can be comparable with any standard bikes in the segment. But the product of Keeway would not give such mileage. According to the showroom, the average mileage of Keeway Superlight 1509 would not more than 35 km so far. Some says it would not cross even 30 km as well.
# Top Speed: Cruiser category is not good for speed but the bikes are using for the comfort. So, speed of the above listed bikes would not satisfy you, if you are a speed lover. Avenger Street 150 would give almost 110 kmph top speed where the bike Superlight 150 would give almost 115 kmph top speed reportedly.
# Price: Price is the last word about a bike. In the case of Avenger Street and Keeway Superlight, the prices are reasonable. Due to low demand company did not keep their price higher. The recent price of Bajaj Avenger Street 150 is BDT 1,99,500 where the price of Keeway Superlight 150 is more reasonable. The price is BDT 1,77,000 only.
If we make any choice between the bikes Avenger Street and Keeway Superlight 150, due to the brand value, Bajaj Avenger Street 150 would be the best choice no doubt. But if you are a true bike lover and maintain your bike properly, Superlight 150 would not be a wrong choice as well.