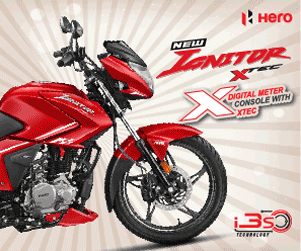 Just a year ago, there are plenty of top rated bikes were launched in Bangladesh which are from different brands. Basically the products of Yamaha, Honda, Suzuki and so on used to release their latest products in every year. But here we are talking about something new and rare bikes which are very attractive in design. The product of Aprilia and KTM are the two bikes which are available in Bangladesh since one year. Aprilia is an Italian top brand and KTM is an Austrian brand bike manufacturer. Both used to produce top rated and high cc bikes right now and their lowest segmented bike are 125 cc. Aprilia RS4 125 and KTM RC 125 are right now available in Bangladesh. Both are premium category sports bikes and they are available with almost same prices. Though, no bike between them yet to dominate the market due to higher price tags and there are no certain numbers of showrooms available in Bangladesh. Besides, their parts are also not so available as well. Considering all the facts, they are popular bikes but people are not so interested to buy them. Due to same segment sports bikes here we have come to make a comparison review between them. Let's see the details below.
Aprilia RS4 125 Vs KTM RC 125
| | | |
| --- | --- | --- |
| COMPARE | Aprilia RS4 125 | KTM RC 125 |
| Type | Sports | Sports |
| Origin |  Italy |  Austria |
| Engine | 124.2cc, Aprilia single-cylinder, four stroke, fuel injection | 1-cylinder 4-stroke engine, water-cooled |
| Displacement | 124 cc | 124.7 cc |
| Maximum Power | 14.8 BHP @ 10500 rpm | (14.8 Bhp) 15 HP @ 9500 rpm |
| Maximum Torque | 10.9 NM @ 8250 rpm | 11.8 Nm @ 8000 rpm |
| No. of Cylinders | 1 | 1 |
| Cooling | Liquid Cooled | Liquid Cooled |
| No. of Gear |  6 | 6 |
| Starting system |   Electric | Electric |
| Kerb Weight |   134 kg | 135 kg |
| Seat Height | 820 mm | 820 mm |
| Fuel Tank Capacity |  14.5 L | 10 L |
| Top Speed | 122 kmph | 125 kmph |
| Mileage |  35 kmpl | 40 kmpl |
| Price |   5,75,000 BDT | 6,00,000 BDT |
| More Details | Aprilia RS4 125 Specification | KTM RC 125 Specification |
# Looks: If we considering the looks of Aprilia RS4 125 and KTM RC 125, personally we can keep ahead Aprilia RS4 125 for sure. It has full sports looks which can compare to none in Bangladesh right now. It is fully same as the higher segmented bikes of Aprilia where there is no pillion seat attached but the only space for ride alone. It has muscular fuel tank with shiny shades. There are very charming front end with dual headlamp but so much unique than available sports bike in Bangladesh. The kist are fully aerodynamic but they are strong indeed. The rear end is pretty high with beautiful alloy wheels. Overall the bike APrilia RS4 125 is too good to look at. On the other side, KTM RC 125 is also unique designed bike which has attractive colors. It has also gorgeous front end with pretty different seating position. There are colored alloy wheels with well designed exhaust. The bike KTM RC 125 is also a fantastic looking bike and to someone, it is very special no doubt.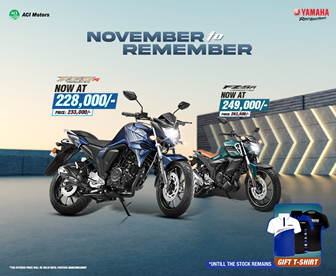 # Engine Performance: Engine power of Aprilia and KTM are almost same. Aprilia is an Italian brand and very reliable no doubt. They are also World's reputed brand so far just like KTM. Aprilia RS4 is a 125 cc bike which consists of one cylinder, four stroke and FI technology added. The max power of the engine is 14.8 Bhp and max torque is 10.9 NM. It has six speed gearbox with liquid cooling system. On the other hand, KTM RC is also a same segment bike which generates 15 HP max power and 11.8 NM max torque. It seems that the engine of KTM RC is more powerful than Aprilia. IT has also six speed gearbox with liquid cooled system included.
# Suspension & Brake: Both KTM and Aprilia have very reliable and updated quality suspensions installed. Considering Aprilia RS4 125, it has front 41 mm USD forks suspension added and rear suspension is asymmetric swingarm. In the case of KTM RC 125, it has front wp 4357 and rear wp 4618 EM suspensions installed. Besides, the bikes have very good and bigger double disc brakes added. At the front of Aprilia, there is 300 mm stainless steel disc added and rear 218 mm stainless disc brake installed. For the front of KTM, there are also 300 mm disc brake and rear 230 mm disc brake installed. So, it seems that considering suspensions and braking system, both Aprilia RS4 125 and KTM RC 125 are very good and same ranked.
# Comfort & Control: The product of Aprilia and KTM also have double hydraulic disc brakes added. So, the controlling of the bikes would be very satisfying. Due to two disc brakes, amateur riders also control the beasts no doubt. Now, come to the comfort. Due to fully sports seating position, Aprilia has no pillion seat but there is space for just the rider which is very comfortable. But during long ride, due to sporty handlebar, rider would feel back pain. On the other hand, KTM RC 125 has comfortable pillion seat which is also sporty. But comparatively it is better than Aprilia RS4 125.
# Fuel Consumption: Aprilia RS4 124 and KTM RC 125 both are 125 cc bikes and so, their mileage should be better than 150 cc bikes. BUt they have possessed most powerful engine and so, mileage of the bikes getting poor. The bike of Aprilia has also FI engine but can not give more than 35 km average mileage reportedly. In that case, KTM RC 125 is giving more than 40 km average mileage so far.
# Top Speed: Top speed is one of the most important thing in a sports bike. Both RS4 125 and RC 125 are same segment sports category bikes. So, the speed of them are almost same. Reportedly the bike KTM RC 125 would provide more than 125 kmph top speed where the speed of the Aprilia RS4 125 would be more than 122 kmph.
# Price: It seems that both Aprilia RS4 125 and KTM RC 125 are same segmented premium bikes. So, their price ranges are also almost same. Though, KTM RC 125 is still ahead than Aprilia in Bangladesh. Reportedly the price of KTM RC 125 is BDT 6,00,000 only. And the price of Aprilia RS4 125 is BDT 5,75,000 only.
Aprilia has launched their product RS4 125 in Bangladesh earlier. Though, people are crazy about the hike but there are only few who bought the bike till now. Later, KTM has launched RC 125 in Bangladesh with more higher price tag. It is so difficult for general people to spend such big amount for the bike. Still there are some people in the country who loves to but this category products. Company should think of general people and reduce the price of the both bikes so far.