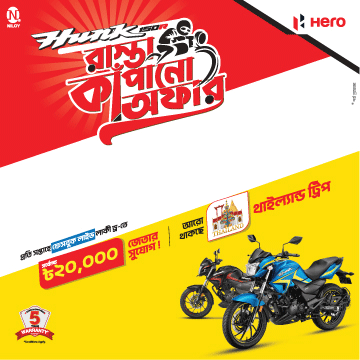 Bangladesh Honda Private LTD again reduce the price of Honda CB Hornet 160R in this new year. Now it's retail price is 189,800 Taka only in the market. Currently it's price is the lower than it's competitive bikes. Recently Honda open their own production center in Munshiganj and that's why we hope the company can reduce the price of some other bikes in middle of this year as well.
In previous year the CC limitation of Bangladesh is increased from 150 to 165 and everyone was looking for new bikes within this limitation. Though the CC limitation is increases poorly but getting something new is extra happiness. That time, Honda CB Hornet 160R create more interest among the bikers for it's looks, X shape exceptional LED tail light, digital speedometer and more features in braking.
There have some different version of Honda CB hornet 160R in India. They are double disc with CBS, double disc with ABS and standard version. Bangladesh Honda private ltd launched standard edition in Bangladesh which contain single disc braking system but don't have any ABS or CBS braking system. Does this braking can mitigate the demand as we are expected? To get this answer, we will show you the actual review about this motorcycle.
This 162.71 cc 4-strock, SI, air cooled engine can deliver 15.1 bhp maximum power and 14.5 Nm torque. It can hit 0-100 km/h in just 17 second. It could have better initial acceleration. But overall it have, we are satisfy with that.
It's muscular fuel tank can hold 12 litter of fuel. It has 5 speed gearbox and weight is 138 Kg.
This bike has viscus air filter which helps the engine to get proper air flow. It has a handsome mileage of 42 km/h according to city and highway. For a naked sports 160cc bike, it's mileage is sufficient.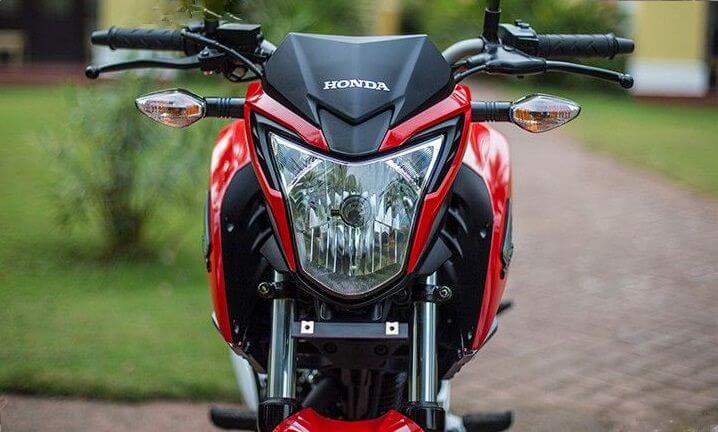 This bike run smoothly within 6500 rpm but in high rpm it's vibrates slightly high. We like the seating position of Hornet and feel like really driving a naked sports bike. Power delivery of this bike is excellent. You can understand the real power of Hornet in hill ride.
Some people show dissatisfaction for it's built in quality. We are not satisfied on it's paint quality, plastic product and some other parts as well. Diamond frame is used for it's chassis and having a midship sporty exhausting unit. Telescopic suspension is used in front and monoshock in rear. Performance of front suspension is excellent but we feel little bit hard in rear suspension. After the brake in period it's start to give slightly more positive feedback. But you can adjust the rear suspension if you want.
We get the top speed of this bike is 122 km/h. In front 100/80  and rear 140/70 section tyres are used. Hornet's high speed cornering feedback is just awesome.
The dashboard is fully digital and you will get all essential features in it. But it hasn't any kill switch in handle bar. Kick and electric both starter are available.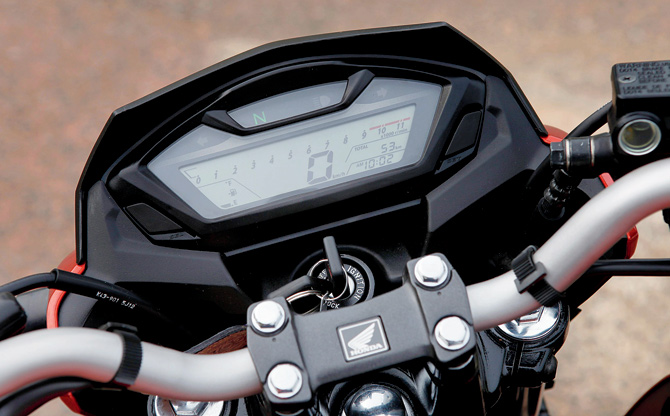 AHO system is available in Hornet. Halogen headlight is included in features but you would not satisfied in night riding. Though it's X shape LED tail light is just exceptional. It's tail light is the best so far than other available bikes.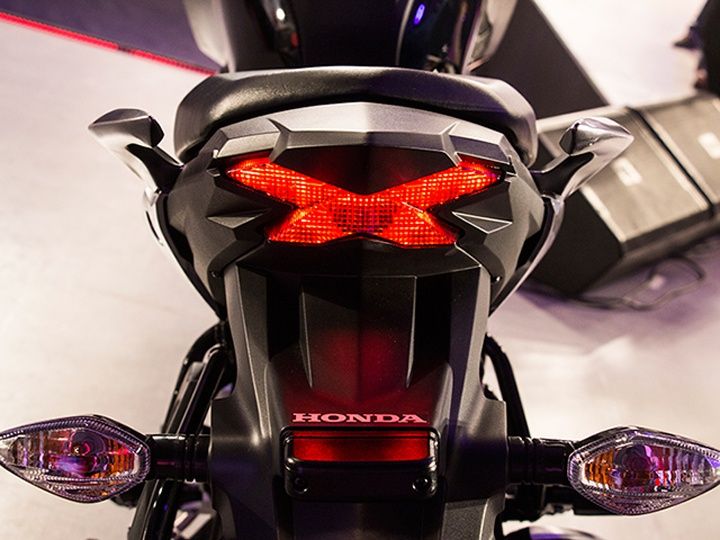 Now take a look in it's braking system. 276 mm petal disc brake is used in it's front. It's also include single pot nissin caliper. But in India we can see triple pot caliper in Hornet. 130 mm drum brake is used in rear. Bikers are always give importance over top speed, acceleration, balance, braking of a bike. For me, the most important part of a bike is it's braking. And that's why I have a soft corner for hornet because of it's awesome braking performance.
Hornet 160R braking system is the best over it's segment in my opinion. Though it has single disc brake but because of it's 140 section tyre, proper tyre grip, balance centralization, drum brakes proper feedback, seating position etc the braking is just outstanding what we wanted.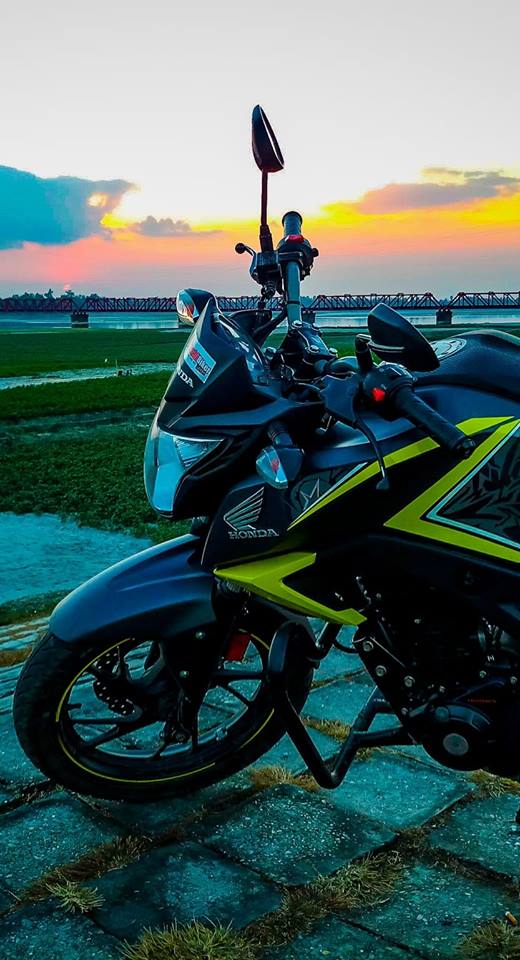 We hope Bangladesh Honda private ltd will launch double disc brakes, CBS, ABS versions of Hornet in Bangladesh market. Because of the road surface like ours, the braking is most important issue. A rider may escape from accident for adding ABS brakes in bike.
There is no motorcycle which can give you everything. Which one will full fill your most demand should keep it in your best choice.
Take care and don't ride without wearing helmet.
~Live free, Ride safe /.