Running daily, comfortable seating position, handsome mileage, comfortable city riding with good acceleration bike like this we always looking for. Let's start without any late. Today's story about Yamaha saluto (125cc).
I'm using this bike for a few weeks in my working Spat out. Though one week is little bit time to understand a bikes configuration, even though I'm trying to show you my experience.
I always try to find the good side of any thing first. That's why I'm trying to show you the good side of this bike.
Positive sides:
The length and width of this bike is much longer. That's why rider and pillion both will feel comfortable.
This bike is smooth in new condition. In a word, more than comfortable.
Though it's a 125cc bike but it's ready pickup is gentle and it will give you the feel of a higher cc bike.
Yamaha means the best braking system and this bike is not out of this reputation. It's braking system is far good for proportion of a 125 cc bike.
There is no talking about it sound. But I like the sound quality.
Though we can't ride more than two people but we all want a family bike. For those people Yamaha Saluto will preferable.
It's Horne sound is much louder.
Problems in primary stage:
Its rear suspension gives less feedback in poor road surface at new condition. But don't get frustrated, at the end of a specific time the suspension will start to give good feedback.
You will get less mileage in new condition but after riding 2500-3000 km, you will get best of it.
Let's take a look of this bikes poor side:
I didn't like the power of the headlight. And the main problem is when the speed gets low and so the light. I don't like this system individually.
Now I will show you the good and bad side: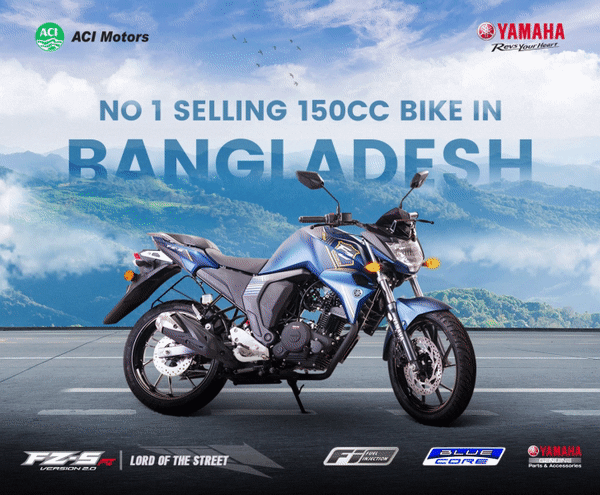 The front and rear tyres of this bike is narrow and it has good and bad sides. You will get the quick acceleration for the narrow tyres and will get good mileage also. And the bad side is, you would face accidental problems for the lack of confidence.
Does this bike is suitable for ride share?
Ride share is now very popular. Though it's getting less popular for some Inexplicable riders. Nevertheless, it's far better to earn than unemployed. Those who are searching for a bike for ride share can get handsome mileage and comfortable by using this bike.
Finally, I want to say, ride in a gentle speed and stay safe.
Thank you…