Commuter segment bikes are getting popular in Bangladesh. Not just only cost-effective but also provide better mileage and also give a better performance like 125cc segment bike. Now many domestic and international brands are launching 110cc segment bikes in Bangladesh for holding the commuter segment users.
Suzuki, Bajaj, and TVS are the popular and well-trusted motorcycle brands in Bangladesh. Their bikes are cost-effective and their parts are available everywhere in Bangladesh. Suzuki Hayate, Bajaj Discover 110, and TVS Metro Plus are the three rivals 110cc bikes from these brands. So, let's find out what is the differences and similarities between these three commuter bikes.
Design: It's hard to compare among these three commuter motorcycles in design. Commuter motorcycles are designed to provide better mileage and also get lower weight. But these bikes are got some attractive design, mainly Suzuki Hayate. It's front end and fuel tank looks like a 125cc segment bike. It's color shades and body design looks sharp and attractive. Discover 110 gets the basic design of Discover. But got a slightly different sticker variation. But TVS Metro Plus gets the basic commuter design and a little bit smaller in dimension.
Engine Performance: There is no big difference in their engine power and engine displacement. Suzuki Hayate is powered by Air-Cooled, 4-Stroke, 1-Cylinder, SOHC, 112.8cc displacement engine which can generate 8.3 bhp maximum power at 7500 rpm and 8.8 Nm of torque at 5500 rpm. Bajaj Discover 110 equipped with Air Cooled, Single cylinder, Four-stroke, DTS-i, 115.5cc displacement engine and also can produce 8.48 bhp maximum power at 7000 rpm and 9.81 Nm torque at 5000 rpm. And TVS Metro Plus gets 4-stroke, single-cylinder, air-cooled, 109.7cc displacement engine which can produce 8.3 bhp maximum power at 7000 rpm and 8.7 Nm torque at 5000 rpm.
Model

Engine Power

Suzuki Hayate
8.3 bhp at 7500 rpm
8.8 Nm at 5500 rpm
Bajaj Discover 110
8.48 bhp at 7000 rpm
9.81 Nm at 5000 rpm
TVS Metro Plus
8.3 bhp at 7000 rpm
8.7 Nm at 5000 rpm
Build-in Quality: Japanese brands are famous for their build-in quality. Suzuki Hayate will be slightly ahead in this category. Its body panels, fuel tank, mirrors look solid. But Discover 110 and TVS Metro Plus are also standard motorcycles in the 110cc category.
Braking: This is one of the important parts of a motorcycle. All three of these motorcycles get Drum brakes on both wheels. So it's hard to compare them. But these three bikes would have at least Disc brake in their front wheel. These companies should improve the braking system of these motorcycles.
Mileage: 110cc segment bikes are meant to provide better mileage. All three motorcycles give almost the same mileage. But Suzuki Hayate slightly provides better mileage than other twos. Hayate can provide 65 km/L, Discover 110 can 60 km/L and Metro Plus can 60 km/L average mileage. But the number will get higher on the highway.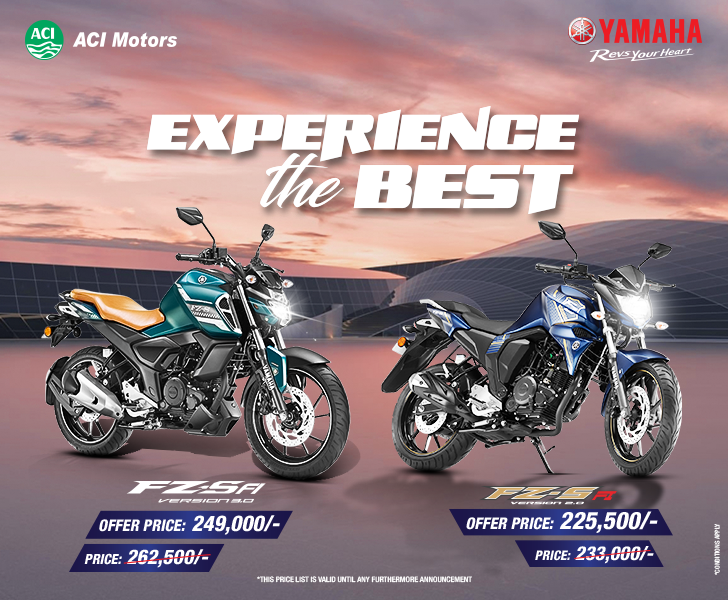 Price: Now Suzuki Hayate costs 99,950 BDT which is the lowest market price than Discover 110 and Metro plus. Discover 110 gets the price tag of 111,500 BDT and TVS Metro Plus priced 106,999 BDT.
Resale Value: Suzuki Hayate and Discover 110 almost got the same resale value. Because they are the most trustworthy, reliable and also has a long life of bike parts. Metro Plus will be slightly behind in this category.
Sales after service: Suzuki will be far ahead in this category. Because Suzuki provides one of the best sales after service among all motorcycle brands available in Bangladesh. Bajaj and TVS's sales after service are not satisfied.
Above all discussion, we can see that Suzuki Hayate and Bajaj Discover 110 are the performance orient bike than Metro Plus. But this one is also a standard motorcycle in the 110cc segment. But if you consider price, performance, resale value then Hayate would be the best choice for you.