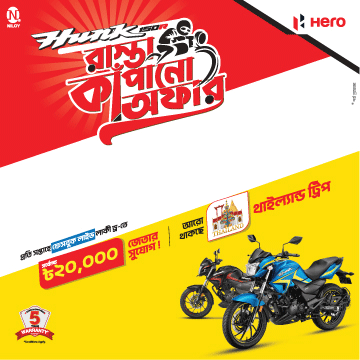 Yamaha and Suzuki these two Japanese brand always compete with each other in the motorcycle market. They are competing in almost all segments. Just like that in the 150cc segment, Yamaha FZs V3 is a big competitor of Suzuki Gixxer. But Yamaha recently launched FZs V3 in the market. Will Gixxer able to compete with it? The answer is Yes, Suzuki made their bike price attractive by reducing the price range.
Which one is better by considering engine power and performance, acceleration and top speed, braking, mileage, comfort, resale value, and quality? Today we will try to find out these two Yamaha and Suzuki motorcycles Comparative differences.
At first, we will try to show you the differences in technology then the performance of these two motorcycles.
| | | |
| --- | --- | --- |
| Comparison | Suzuki Gixxer 155 ABS | Yamaha FZs V3 |
| Engine Type | Single cylinder, 4-stroke, 2 valve | Single cylinder, 4-stroke, 2 valve |
| Engine | 154.9 cc | 149 cc |
| Cooling System | Air-cooled | Air-cooled |
| Maximum Power | 14.6 Bhp | 13 Bhp |
| Maximum Torque | 14 Nm | 12.8 Nm |
| Bore x Stroke | 56 mm x 62.9 mm | 57.3 mm x 57.9 mm |
| Fuel System | Fuel Injection | Fuel Injection |
| Gear | 5-speed |  5-speed |
| Front Disc Size | 266 mm | 282 mm |
| Rear Disc Size | 240 mm | 220 mm |
| ABS | Single-Channel | Single Channel |
| Front Suspension | Telescopic |  Telescopic |
| Rear Suspension | Mono-shock | Mono-shock |
| Front Tyre Size | 100/80 – 17 |  100/80 – 17 |
| Rear Tyre Size | 140/60 – 17 | 140/60 – 17 |
| Length x Width x Height | 2050 x 785 x 1030 (mm) | 1990 x 770 x 1050 (mm) |
| Saddle Height | 780 mm | 790 mm |
| Weight | 140 kg | 137 kg |
| Fuel Tank Capacity | 12 Litter | 12.8 Litter |
| Ground Clearance | 160 mm | 165 mm |
| Mileage | 42 km/l | 45 km/l |
| Top Speed | 132 km/h | 117 km/h |
| Current Price | 246,950 BDT | 240,500 BDT |
We hope that this chart is useful for you to find out these two bikes' differences. Now we will discuss the actual comparison between FZs V3 and Gixxer ABS. Engine: 149cc displacement engine is used in Yamaha FZs V3 where 154.9 cc engine used in Suzuki Gixxer 155. That's why Gixxer's engine is slightly bigger than FZs V3's. Not only that, but Gixxer's engine can also produce comparatively more power. Gixxer's engine can generate 14.1 Bhp maximum power and 14 Nm torque. On the other hand, Yamaha FZs V3 can churn out 13 bhp maximum power and 12.8 Nm torque.
Fuel Efficiency: The air-cooled cooling system is used in both motorcycles. But fuel injection system is used in Yamaha FZs V3 and V2. That's why V2 and V3 can deliver better mileage than Gixxer. Test ride and User review show us that, including city and highway FZs V3 can provide 45 km/l and Gixxer can 42 km/l.
Acceleration: Gixxers acceleration is higher than FZs V3, because of its high engine performance and fuel injection system. Though Yamaha made some up-gradation in the engine setting of V3. The new version can provide better acceleration than the previous V2 version. But it remains lower than the Gixxer.
Top Speed: The bore and stroke ratio of Suzuki Gixxer is 56 x 62.9 mm where Yamaha Fzs V3 has 57.3 x 57.9 mm. By seeing that, we think Suzuki gives more priority to speed. The engine size is almost the same as other bike but the Gixxers engine is slightly wider like other Suzuki motorcycles. That's why the engine got more space to produce more power.
For that, Gixxer stays ahead in acceleration as well as in top speed. Gixxer can reach the top speed of 132 km/h where Fzs V3 only can 117 km/h. Basically, every manufacturing company has its own motive. That's why Yamaha gives priority to braking and comfort.
Braking: All Japanese brands are concerned about their braking system. But Yamaha is a step ahead in braking. Yamaha FZs V3's braking system got more improved by adding single-channel ABS. Both bike's tyre size is the same were 100/80-17 in front and 140/60 – 17 in the rear. Wide tyres are helpful for better braking and control. The new Gixxer is now available with a single-channel ABS system and an improved braking system.
Comfort: Both bike's handlebar is slightly up-raised and it gives better feedback in long riding. though both bikes are perfect for a long ride but FZs V3 will ahead for a touring motorcycle. Length, height, and width are almost the same in both bikes. But FZs V3's shape, structure, and fuel tank are muscular that's why it looks slightly bigger than Gixxer. Pillion comfort is also important like riders. The seat is wider and roomier that's why FZs V3's rider will feel more comfortable.
Built-in Quality: Yamaha improved the built-in quality of FZs V3. Both motorcycles will take the same rating in Built-in quality.
Sound: Besides top speed and acceleration, Suzuki also gives priority to sound. If you compared with the same segment Yamaha and Suzuki's bikes exhaust sound then you will notice that Suzuki's sound is louder than Yamaha's. you can be satisfied with FZs V3's sound but we will keep ahead of Suzuki Gixxer.
Brand and Resell Value: Both are Japanese and famous all over the world. So there is nothing to say about their brand value. Both will also get the same priority in resell value because both the brand's demand is high in the market.
So, Which one is better?
Which one is better only depends on the bikers' choice. Who will like top speed, acceleration, and sound then he will choose Suzuki Gixxer and who likes comfort, braking, and fuel efficiency then Yamaha FZs V3 will suitable for him/her.
If you want to have our opinion then we will choose FZs V3 because of its single-channel ABS but not considering the price. If Suzuki launched the fuel injection and ABS version of Gixxer then it will become impossible to answer the question.
Before buying a motorcycle give priority to what you like. Buy that bike that is best for your budget and choice. But we hope this article will help you to find your answers.
Stay with Deshibiker.com
~Live Free, Ride Safe /.