Yamaha, one of the best motorcycle manufacturer company in the world. Besides the sports and commuter segment bikes, now they are giving concerned in the scooter segment. To stay ahead of the competition, they are launching new model with advanced features stylish scooters in the market.
Today we are going to re-present to you the most expensive premium scooter in the Bangladeshi market, and the name is Yamaha Nmax 155. Style and power, that is exactly what you get.
In the present time, traffic jam is one of the main reason for increasing the demand for the scooter. On the other side, scooter is a little lighter than bikes. it doesn't have any clutch and gear, that's why you can ride it easily through traffic. Not only in Dhaka city, but the scooters are also seen in small cities.
In last year, this scooter was launched by Yamaha, but its few units were available in Bangladesh. In this current year, the price of this scooter is reduced by 70,000 BDT. The demand for it is increasing with the price falling. Now it's available at ACI Motors Authorized showrooms.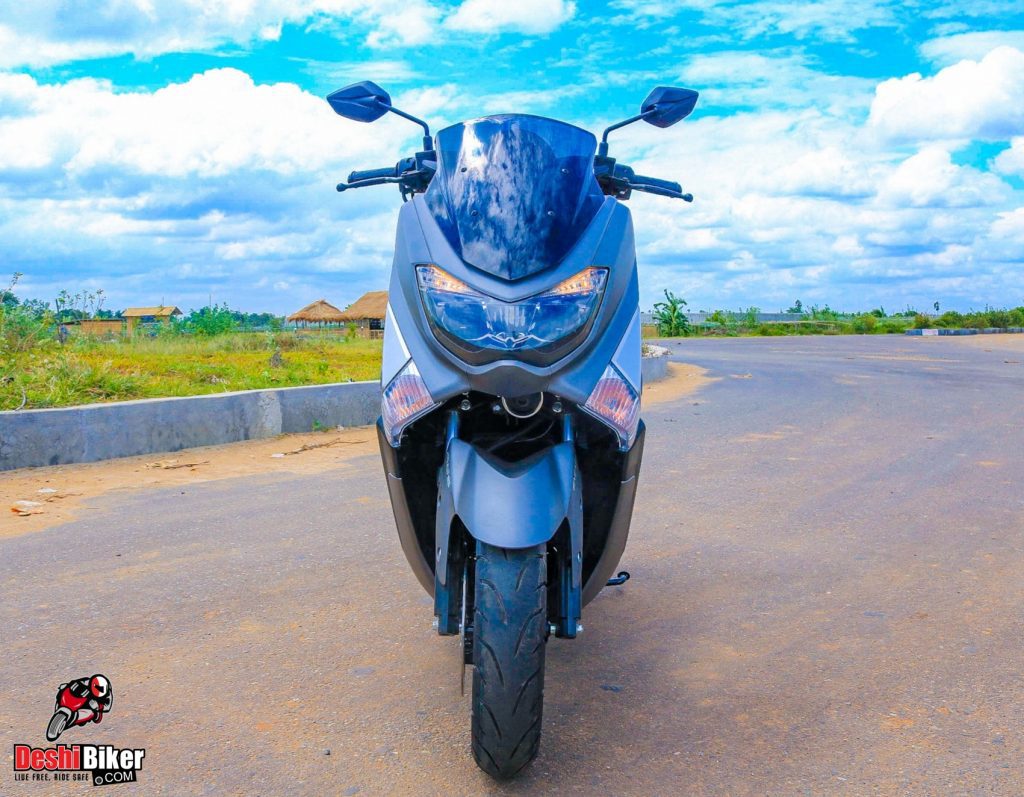 Let's start with its design. Basically it's a Maxi scooter and its dimension is bigger than any commuter/standard scooter. It looks stylish and at the same time sporty. Basically, a maxi scooter means touring scooter. It will give excellent performance during a long ride.
The front end of this scooter looks aggressive. LED lights are used in headlamp and taillight units. It can provide sufficient light at night as a scooter. Its seat is pretty much wider and you will feel comfortable during the long ride. To enhance comfort, Yamaha added an additional Flexi foot position. A pillion grab rail has been added for styling and pillion facilities.
At the first look, we liked its instrument panel, which is fully digital, informative and brighter. It gets all the necessary features including speedometer, trip meter, odometer, and fuel gauge. As an additional feature ABS light is included. They also added a side stand sensor. If you don't pull up the stand, the scooter won't start. There is also a USB Charging Socket for mobile charging.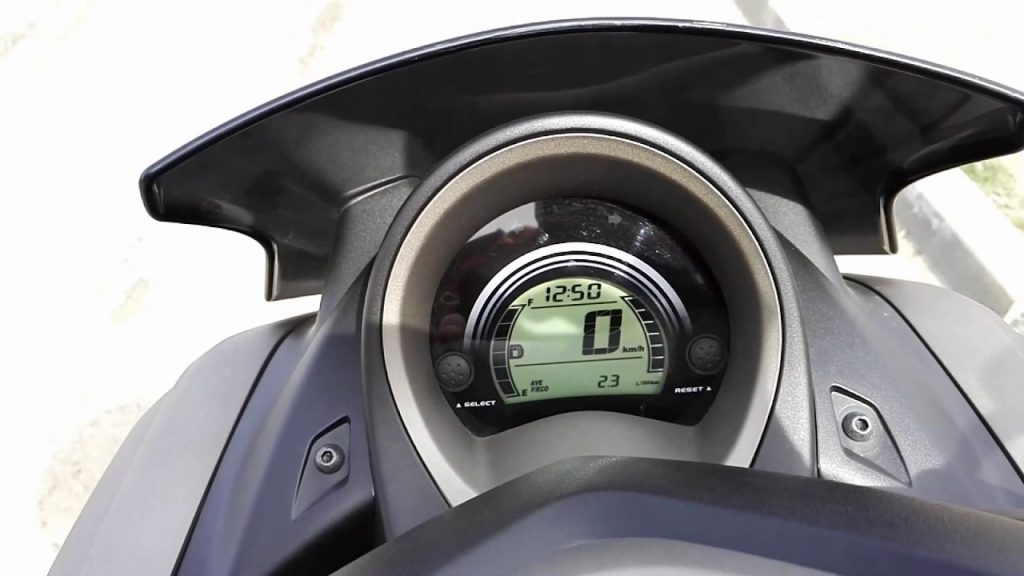 The exhaust is made with carbon fiber material and looks much sporty and sounds louder. The looking glasses are taken from FZ25 that will give you a quite wide view.
Let's talk about its engine capacity. It gets the same engine as Yamaha R15 V3 and Yamaha MT-15. It's the most powerful 150cc scooters engine in Bangladesh. Yamaha Nmax equipped with 4-stroke, 4-valve, single-cylinder, 155cc engine, and a liquid-cooled system that has been used to cool it. Its bore 58 mm and stroke 58.7 mm indicates excellent power delivery and acceleration rate of this scooter.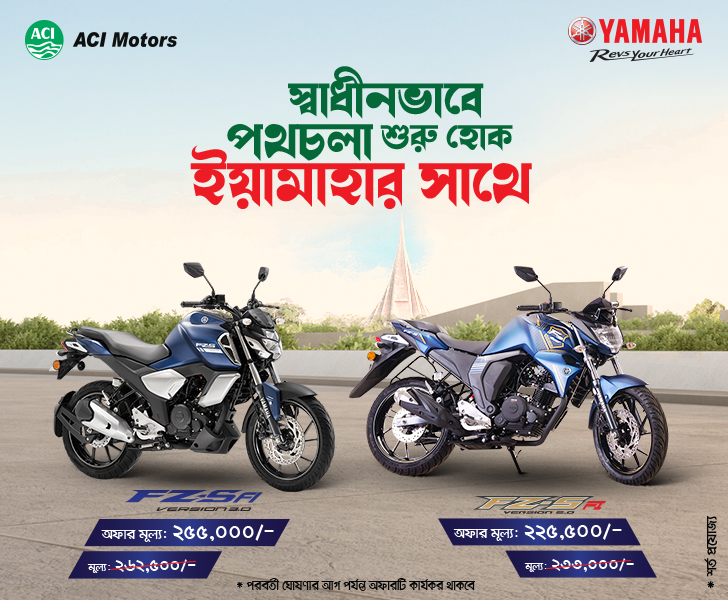 The power delivery of this scooter is consistance. It can churn out 14.8 bhp maximum power and 14.4 Nm maximum torque which is the highest than any premium scooter available in Bangladesh. The VVA technology is also installed in this scooter that is only seen at Yamaha R15 V3 and Yamaha MT-15. This feature will activate at 7300 rpm and help to gain extreme power. Its fuel injection system will ensure the proper use of fuel and will also provide better mileage. There is no kick-starter in this scooter. Only self-starter is available.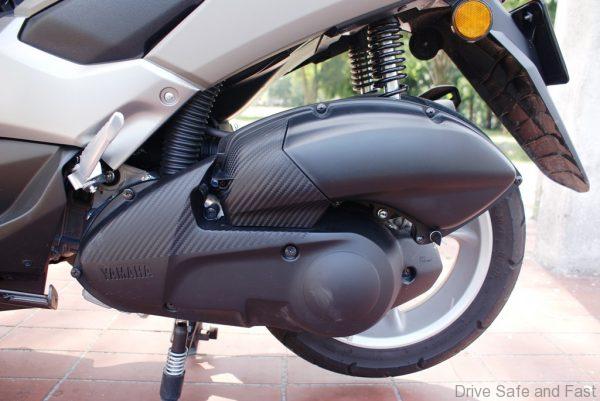 As I said before, its Dimension is more than any scooter available in Bangladesh. Its under-seat storage is 23.5 liter and it contained 6.6 liters of fuel. The weight of this scooter is 127 kg, ground clearance 135 mm and seat height 765 mm. Any heightened biker can ride it comfortably. In front, Yamaha used telescopic and swing arm suspension for the rear. We get satisfying feedback form its suspension.
It also equipped with 110/70 section tyre in front and 130/70 section tyre in the rear. For these wide tyres, you will get confidence in riding and cornering.
Let's talk about its braking system. Yamaha does not compromise on the braking of their bikes or scooters. So it can be said that its braking will be good. Front and rear, both wheels get disc brake. Besides that, a standard dual-channel ABS braking system is also installed which was never used in any scooter available in Bangladesh so far.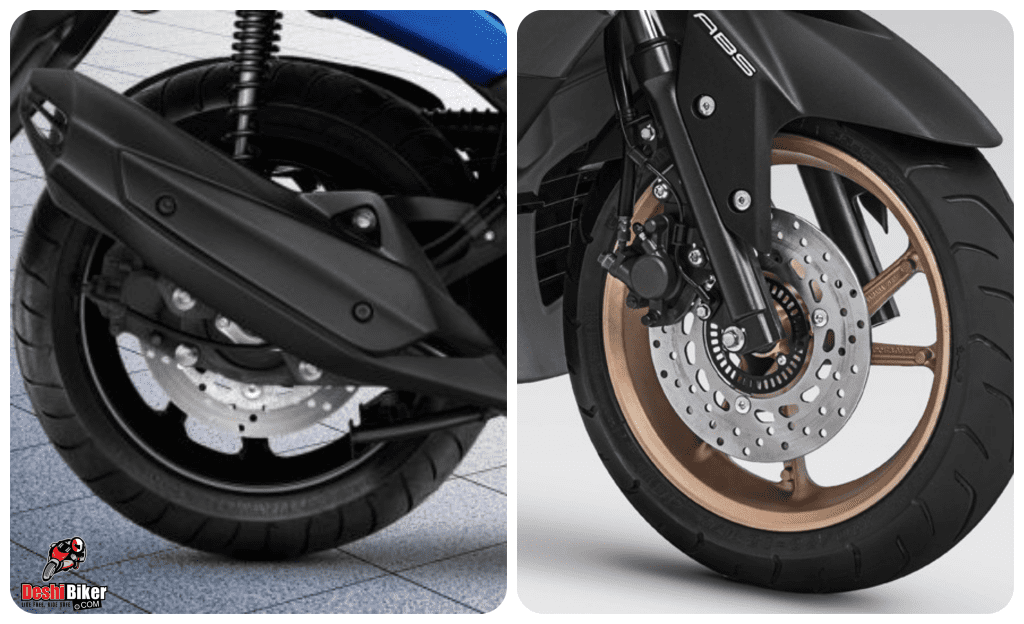 This one is the most expensive and premium scooter in Bangladesh. It will give you great comfort in city rides and long tours. As it uses the engine of Yamaha R15 V3, its acceleration and top speed will save you time in the long tour.
We ride this scooter for a couple of miles. Its power delivery and acceleration are just amazing. Its dual-channel ABS works properly and will give you confidence in braking. We get the top speed of this scooter is 121 km/h. That is quite impressive. But the price of this scooter is a little bit higher and cost 425,000 BDT.