160 and 165cc are one of the competitive motorcycle segment in Bangladesh. Japanese and Indian brands are now ruling these segments. But the Italian brand Benelli recently launched their 'Trump Card' Benelli 165s in the Bangladeshi market. This bike would be the game-changer in the 165cc segment.
A motorcycle company's reliability depends on how long the company sustains in the market. The most important and challenging thing is to develop technologies over time, exact R&D of a product and improved the quality of the product than producing a motorcycle. The thing we see most often in Japanese companies. However, Benelli has maintained its position in the area for more than a century. Benelli started their journey back in 1911. The Italian brand has been doing business in more than 80 countries around the world. Those who also produce bikes for the 1300CC.
Benelli is world-famous for its high-performance engine and they have also mounted a powerful 165cc engine in this bike. According to the company, this engine can produce 18 Bhp maximum power and 14 Nm of torque, which is the highest in this segment. However, we Team DeshiBiker do not believe in this torque or BHP in just writing. We test this motorcycle on Dhaka to Chattogram highway, and we found this machine is very powerful, it was more than we expected and something very special.
Braking and Balance of this bike are just super. We tested its braking on the highway and as well as at the hill truck. This bike didn't skid and never feel losing control. Not only that, its gear shifting is very light and smooth, for that many people may think this bike equipped with the slipper clutch but it doesn't.
And one of the positive aspects of the bike is its suspension performance. Highway or city ride, it never disappointed us. However, its headlights, whose lighting is too low, will definitely require additional foglights on the highway ride and the pillion seat is also a little bit smaller. It will be hard to seat a healthy pillion on it.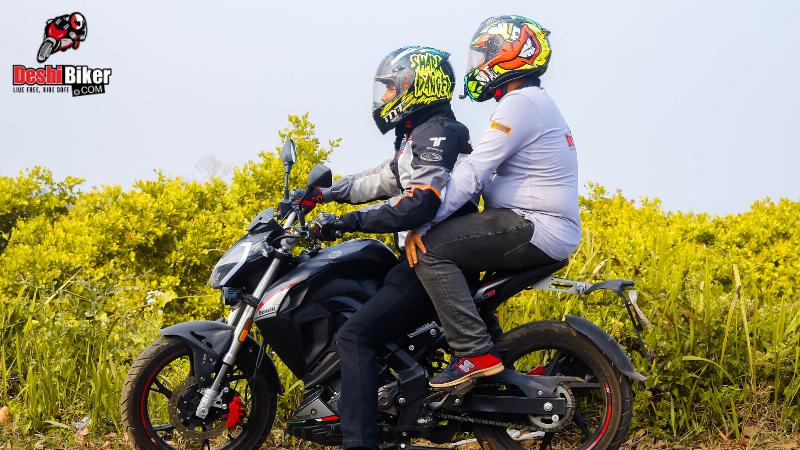 The seat's height is low, so you have to see how well the bike is fit for you. This bike is perfect for 5'7″ or below height riders. If your height is more than this, then you won't enjoy it on the first ride. Although during the ride you can adjust yourself to it.
The acceleration of this bike is one of the best in the 160 to 165cc segment. Benelli 165s is locked at the 9,500 rpm. In this situation, we found the top speed of the bike is 139 km/h. If the RPM was unlocked then it might reach the top speed of 145 km/h. The bike remains stable at the average speed like 90-105 km/h. But the bike feels a bit light at high speed. Though it provides excellent feedback during high speed.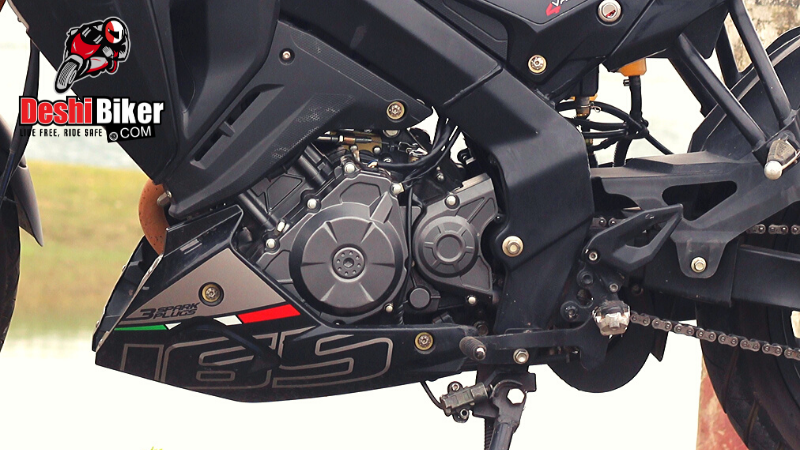 If RPM is unlocked, we expect it to beat the premium segment's MT15 and Honda CB Exmotion as well.
I don't know why Benelli sticks their company logo and picture of a lion in some places on this bike But as we rode this 165cc Naked Sports Bike, we got a good sense that with its 4 valves, triple spark ignition, and the liquid-cooled engine, it roars like a lion. It will show you its original character and power in high rev. This machine will give you a type of fill you might not have imagined in this segment.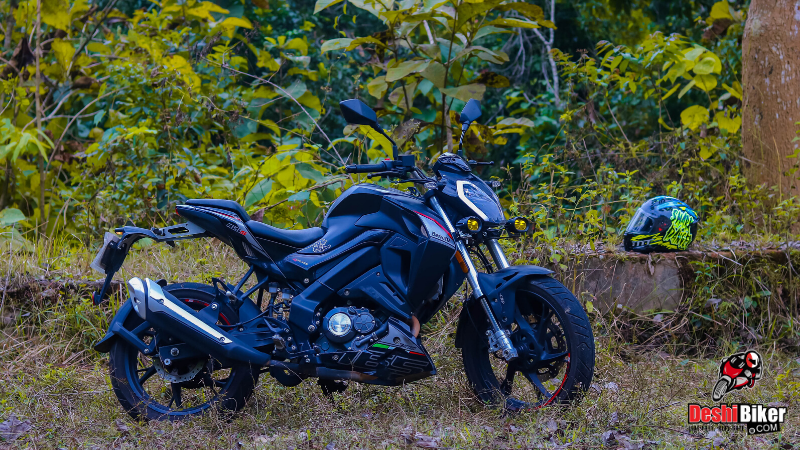 Controlling a Powerful Engine requires a strong braking system. Benelli's Resource and Development team has given enough effort to the bike we have already mentioned. They have not kept any deficit in the balance of the bike. Two strong calipers on the front and rear disc brakes have confirmed the best braking of this segment. It also gets a CBS braking system on the rear wheel. However, the front and rear wheel tires of the Cordial brand of sections 100 and 130 do not perform very well on wet roads.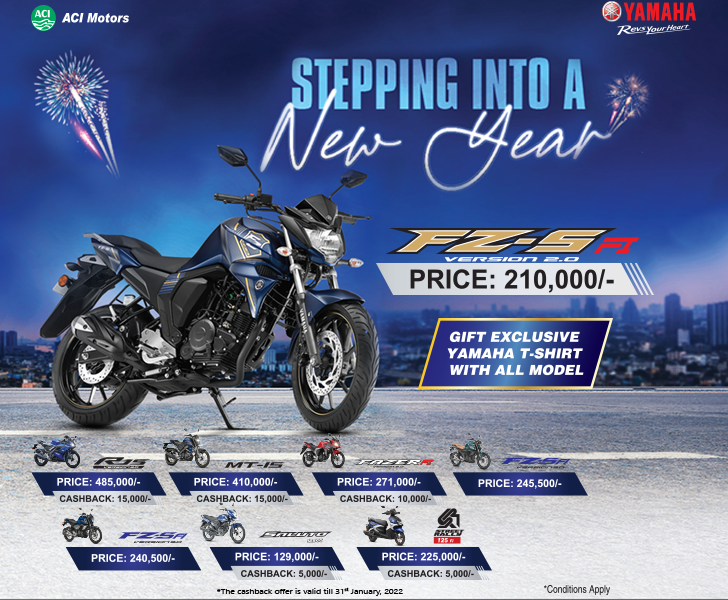 Like the Powerful engine and braking, its suspension performance is admirable. Benelli used USD suspension in the front wheel and Telescopic coil spring oil damped suspension in the rear wheel.
The front and rear suspension ensure the rider's comforts as well as the bike's balance. You will notice a reflector with the front USD suspension, which allows the bike to be noticed from the side. A side stand sensor is also added to its features. The bike won't start without pick-up the stand.
We get decent mileage for its fuel injection system and Triple spark ignition. The average mileage we got 41 km/l from this bike in city and highway combined. However, this mileage can fluctuate in proportion to the riding style of each biker.
Though the pillion seat is slightly small but the rider seat is comperatively wider and longer. The aluminum pipe handlebar is up-raised and close to the rider. For that, you don't have to lean so much. Rider of any height, with its side panel, will be adjusted beautifully. Its design and look are also attractive and eye-catchy. An extended kit with the fuel tank is very stylishly designed. Along with this, you will notice its LED headlamp unit, which is quite nice.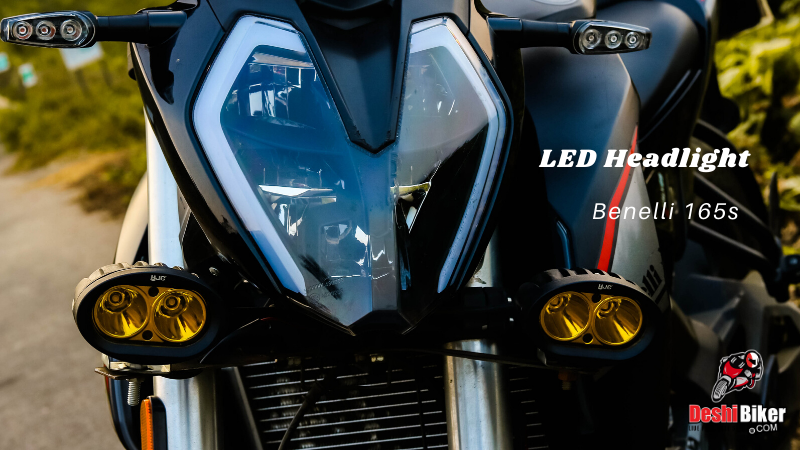 Maybe many people want to know what the build quality and longevity of the bike. Every part of the bike is well made. You don't have to worry about any minor accident. Running nearly 2,000 km, we think the bike will provide good service for a long time. The instrument cluster is pretty large and informative. Along with trip meter, tachometer, odometer it also gets gear indicator, fuel gauge, clock, etc. However, its function switch is mounted on the handlebar.
In the budget, Benelli 165s will give you a powerful engine, proper braking, stylish look, comfortable riding, and advanced features. And overall, it's value for money. However, the bike's LED headlight did not provide the expected feedback. I would tell Benelli's Authorized Distributor Aftab automobiles ltd in Bangladesh to make this bike more of a test ride.
On a test ride, bikers want to know about the actual performance of a bike. So we tried to focus the review on performance rather than feature-based. Always try to ride with safety gear.
Live Free, Ride Safe./.