In Bangladesh, we can get only some of full faired sports bike for lacking of CC limitation. When a motorcycle imported from Japan and India with CBU (completely build up) structure, the bike price is increases for the high Tax Rate. That's why we get a few of full faired sports bike in our budget range.
After Loncin GP, Bangladeshi brand H Power motors Co LTD launched a full faired sports bike within 2 lakh taka budget. This same bike was imported by other importer a few amount from Thailand few days ago which name was GPX Demon GR150 and become popular within a short time.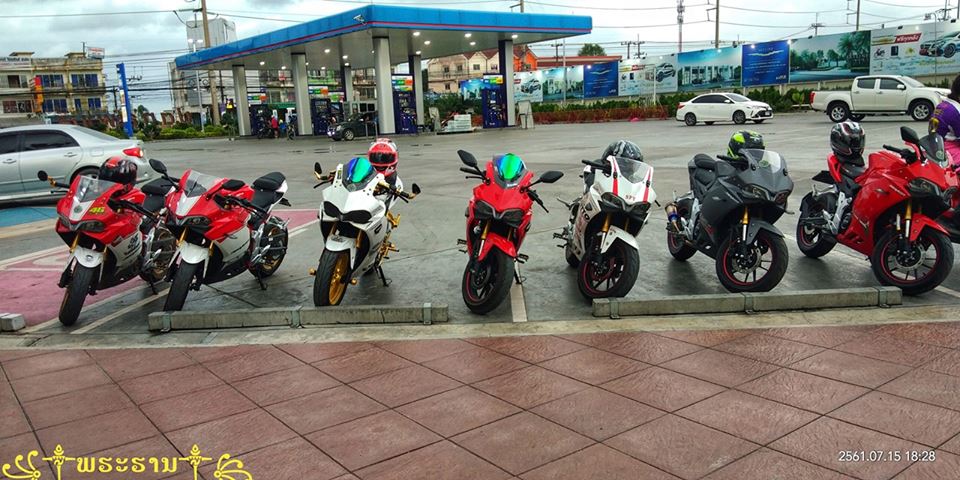 Its front design was like Ducati panigale and price was almost 300,000 Tk. You can see the popularity in different countries by searching internet. Some people use Ducati sticker on it and many people get shocked by seeing it suddenly. Specially the bikers with height of 5'6" are become fan of this sports machine. Exactly the same bike was rebranded by H Power motors co LTD in Bangladesh with new name CRZ and retail price is 180,000 Tk only.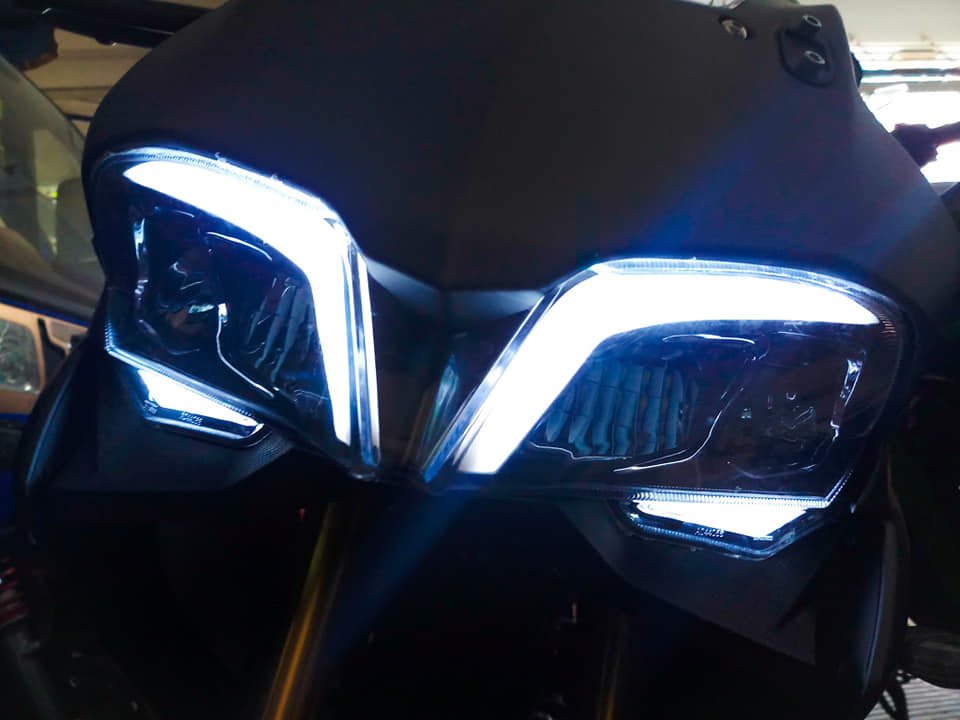 After publishing this price rate, we saw curiosity on social media. So, is there any deficit in the quality of H Power CRZ? Is it the copy of GPX Demon?
It's not really like that. Basically GP motors (Thailand) and H Power (Bangladesh) both are import bike from famous China brand LONCIN with CKD form and assemble in their own country. That's why when it have to import from GP motors again with CBU form then its import cost become high. On the other hand H Power import the bike from LONCIN directly with CKD form and that's why they can launch the bike in a low price.
This bike is powered by 165 air cooled engine which can generate 14.1 Bph max power and 13.5 Nm torque. It's also contain 6 speed gearbox.
Its front end design is so sharp and lucrative. Twin LED headlamp uses in it's front. The dashboard is fully digital and you will get three color option. You will get all essential features like speedometer, odometer, tachometer, fuel gauge, gear indicator, trip meter, clock and many interesting features. Not only that, you will also get a USB port for charging mobile phone.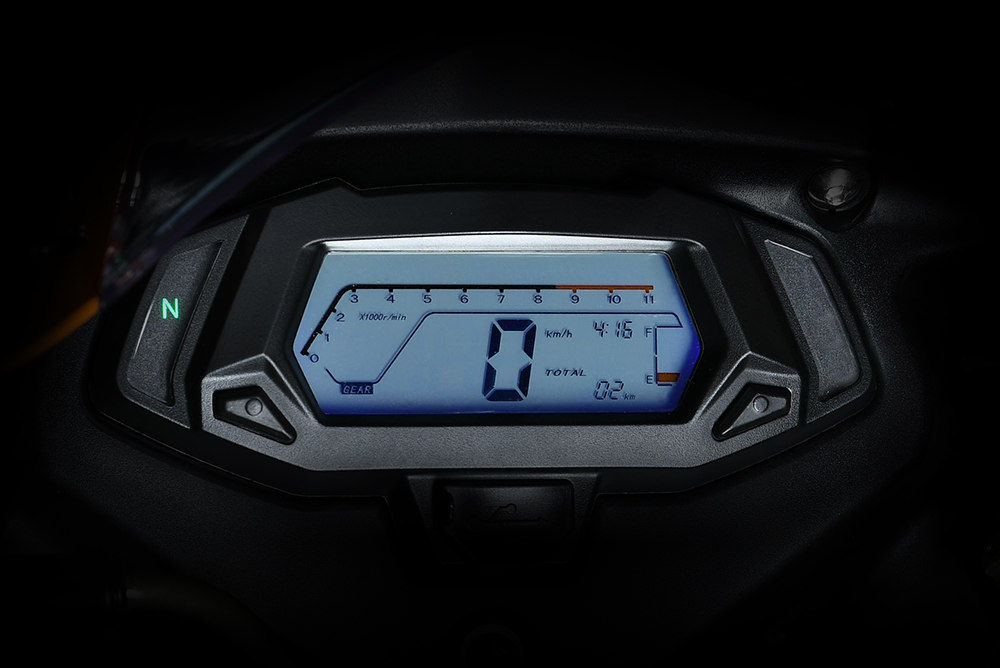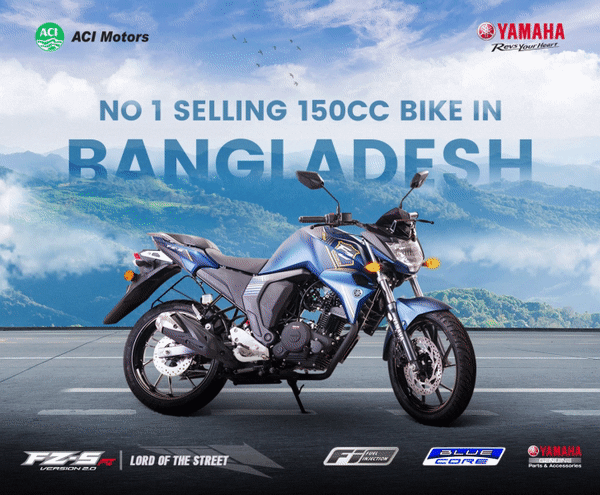 The fuel tank is looks little bit small in size but it can contain 10.5 litter of fuel. It looks much stronger from outside. We are satisfied with its built in quality.
CRZ 165 is little bit smaller in size but much suitable for the medium height riders with less then 5'8". Its seat height is 780 mm and tyre rim size is 14". In front 120/70 and rear 140/70 size tyres are used.
Kerb weight of this bike is 130 Kg. Front and rear hydraulic disc brakes are used in this two wheeler. That will give a better feedback.
It's chassis have trellis frame gives an attractive look. In front upside down and rear monoshock suspensions makes it stronger. Though its utilize with sports clip handlebar but as it's a little bit same bike so it's comfortable in the end of riding position. We think it's a performance oriented motorcycle because of it's acceleration and braking system.
This bike has a handsome average mileage of 35 km/h including city and highway as far we hear from the user. According to our observation after ride this bike, we hope the top speed won't less than 140 km/h.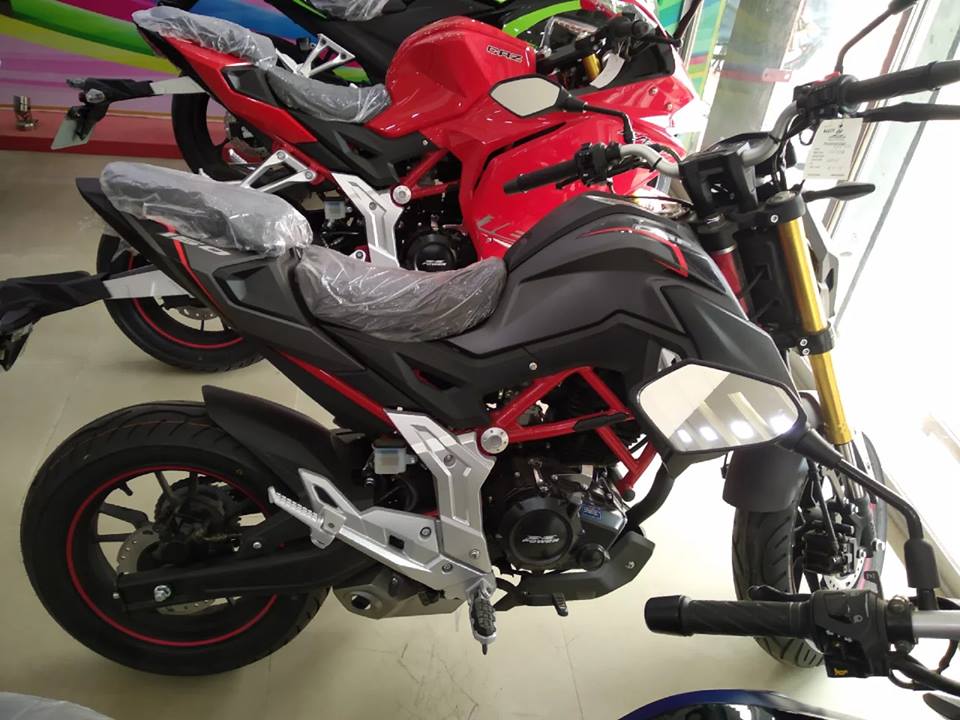 This company already launched a naked version of this bike and its name is CRF 150.
But there have some differences between engine. CRF 150 have a 150 cc engine, pipe handlebar instead of sporty clip handlebar, halogen headlamp instead of LED headlamp. But other features are same.