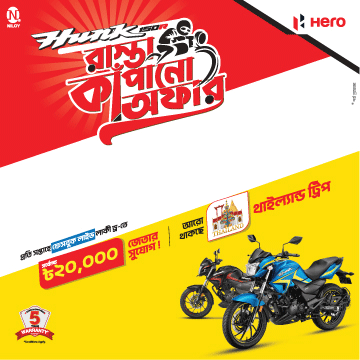 Hello, I'm Ashik Mahmud and also a rider. I have interest in biking world for many years. I'm always trying to share my riding experience with other bikers only if someone can get help. Anyway let's come to the point. Today, I'm going to discuss about an essential part of a bike and it's called Tyre.
We all known about CEAT, MRF, CST, PRILI, TIMSUN etc tyre. We all know less about what our country is producing. Today, I'm going to write a user review about a tyre which made in Bangladesh and its name is Tourino. Basically Tourino is product of famous Bangladeshi company Apex-Hossain group. Tourino is mostly known as Hussain in our country. Few days ago, they have changed their tyre name and rebranding as "Tourino Bike Tyre". Yow would surprise to know that Tourino are making 29 types of tyre in 24 pattern.
Anyway, I'm using 120/80-17 size Tourino Race-king tyre Pulsar 150 UG4 bike. I have used this this tyre for almost 1700 km. now I'm trying to show you the facts about this tyre.
Positive side of Tourino Race-King (120/80-17):
Looks of this tyre is excellent. Grip style of this tyre will be liked by any people.
Tourino Race-king tyre can deliver better grip for its soft pattern. For that, you can have a comfortable braking system.
You can also have good performance in rough surfaces.
This tyre doesn't skid in high speed cornering and cornering will be more safe.
At the end I can say that, I used CEAT tyre in my pulsar 150. After using Tourino Race-king, I never felt that I'm using a Bangladesh brand tyre at all.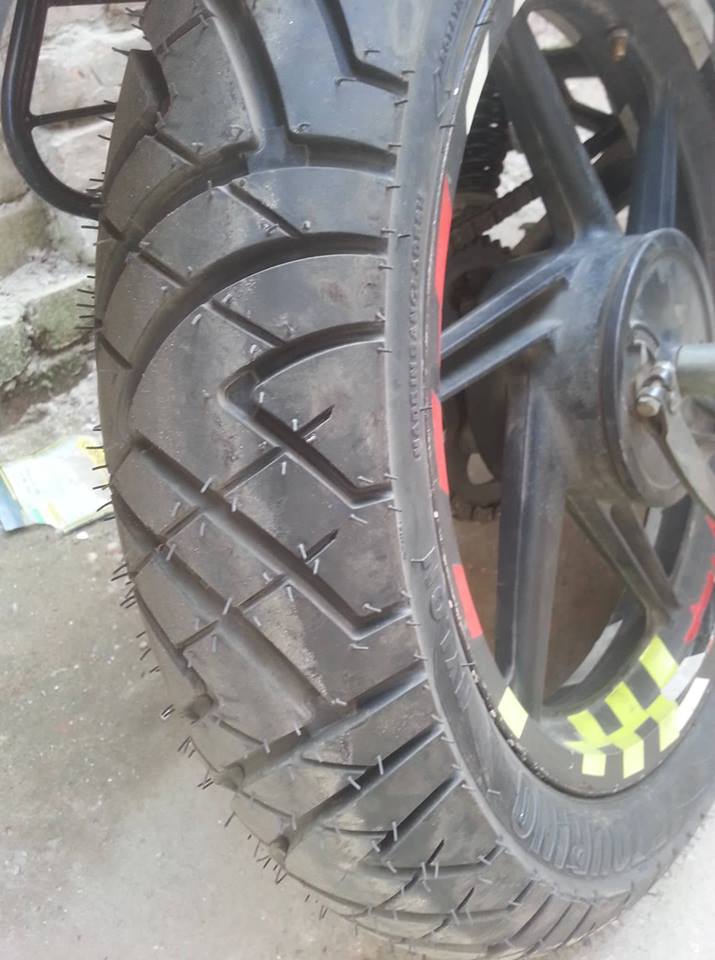 Some deficient facts about Race-King:
Bikes will get some height for its high spike but some people might not like it.
In primary stage or after 150-200 km, this tyre can't deliver better grip but after using some days it will start to give excellent grip.
Race-king tyres spikes are pretty much thick and it might spread out mud over the bike. You have to attached tyre guard to prevail over this problem.
Let's answer some common questions:
Which side you like the most about Tourino Race-King tubeless tyre?
Answer: I like the griping system of this tyre. For that, you can have a soft braking system in your bike.
Can I use tourino tyre in my bike?
Answer: Tourino have 29 kinds of tyre with 24 pattern. So, you can definitely have a kind of tyre for your bike.
How long it will endure?
Answer: I can say from its performance; it will give a long enduring time.
What kinds of bike will fit in Tourino Race-king?
Answer: You can use this tyre in Pulsar DTsi 150, Hero Hunk, Keeway RKS 125 etc.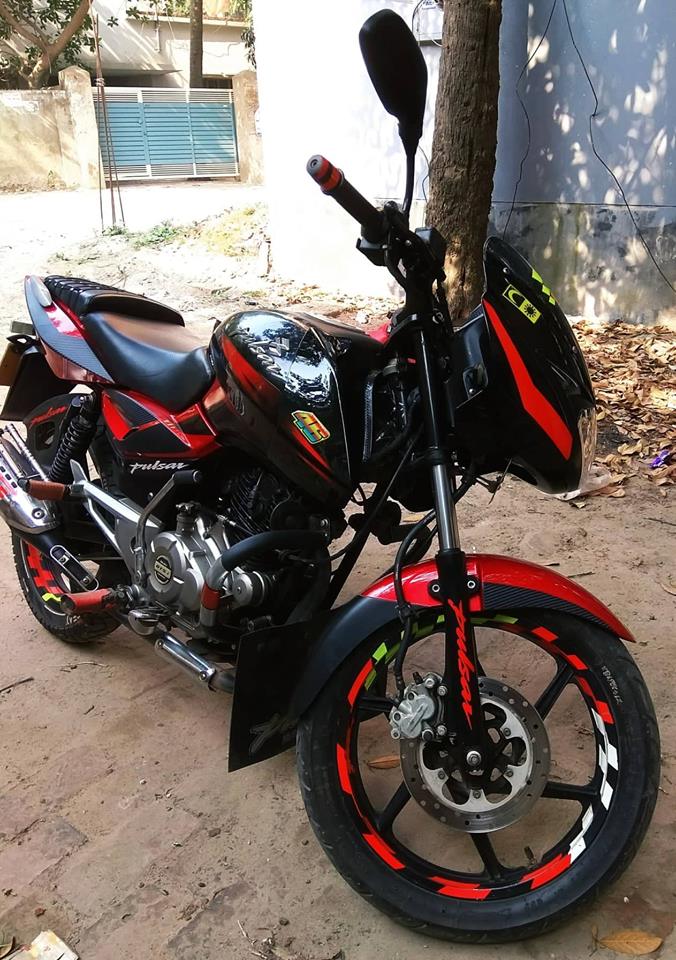 How is the price?
Answer: You can't expect a low price for this tyre because of its quality. The market price is reasonable than foreign branded tyre in my view.
At the ending, I must say that Domestic products do not mean bad and don't listen to others. In my opinion, tourino will be ahead for some quality rather than foreign brand.
Written by: Ashik Mahmud