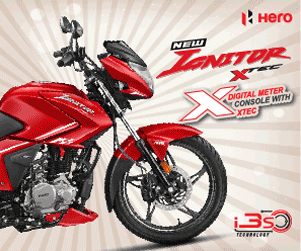 Suzuki is one of the top rated brand in japan which used to manufacture motorcycles and widely regarded as one of the best brand. After Yamaha and Honda, people regard them as the very reliable brand and obviously it is better than Indian and Chinese brands. In recent time some of their products used to assemble in India but the origin of the product is Japan and it is the same reliable. The bike Suzuki Gixxer has come to Bangladesh few years ago and it has come with a faired version named Gixxer SF. Generally the bike Gixxer SF can be compared with Yamaha Fazer in Bangladesh but our today's topic is to make a comparison review between the bike Suzuki Gixxer SF and Lifan KPR 150. Lifan is a top rated Chinese brand but still it is not so reliable like any Indian or Japanese brands. It is not so suitable to compare the bike KPR with Gixxer SF. But it seems that in Bangladesh both bikes are from same segment. Though the price range of the bikes are too different. Lifan KPR 150 came into the country Bangladesh few years ago and Rasel Industries brought that bike here. They are the official distributor of Lifan in Bangladesh. The products of Lifan are available here since long but earlier it was not so renowned. They have come to the spotlight through the bike KPR 150. The bike Lifan KPR 150 is regarded as one of the best Chinese sports bike in Bangladesh in recent time and young generation are crazy about the machine. Though, those who has the ability still go for Yamaha or Suzuki or Honda as well. So, let's take a look below where we present the comparison review between the bikes Suzuki Gixxer SF and Lifan KPR 150.
Suzuki Gixxer SF vs Lifan KPR 150
| | | |
| --- | --- | --- |
| COMPARE | Suzuki Gixxer SF | Lifan KPR 150 |
| Type | Sports | Sports |
| Origin | Japan | China |
| Engine | 4-stroke, 1-cylinder, air-cooled, BS4 | 4 stroke, Vertical single cylinder (Water cooled) |
| Displacement | 154.9 cc | 150 cc |
| Maximum Power | 14.6 BHP @ 8000 rpm | 14.08 BHP @ 8500 rpm |
| Maximum Torque | 14 NM @ 6000 rpm | 14 Nm @ 6500 rpm |
| No. of Cylinders | 1 | 1 |
| Cooling | Air-cooled | Water cooled |
| No. of Gear | 5 | 6 |
| Starting system | Electric | Electric |
| Clutch | Multi-plate | Wet type, multi-disk |
| Kerb Weight | 139 kg | 150 kg |
| Length | 2050 mm | 2060 mm |
| Width | 785 mm | 760 mm |
| Height | 1085 mm | 1105 mm |
| Seat Height | 780 mm | 775 mm |
| Wheelbase | 1330 mm | 1330 mm |
| Fuel Tank Capacity | 12 litres | 14 litres |
| Top Speed | 135 kmph | 130 km/h |
| Mileage | 45 kmpl | 37 kmpl |
| Front Tyre | 100/80-R17 | 90/90 – 17 M/c 49p |
| Rear Tyre | 140/60-R17 | 120/80-R17 M/c 61P |
| Price | 249,950 BDT | 185,000 BDT |
| More Details | Gixxer SF Full Specs | KPR 150 Full Specs |
# Looks: Suzuki Gixxer SF is the faired edition of Gixxer which is a full faired bike with fully aerodynamic kit. It has no splitted seat but rear end is pretty higher suitable for sports bike. It has attractive twin exhaust added with fantastic graphics in body. There is single headlamp added into the bike with has wide rear end with attractive tail lamp. The handlebar is not so sporty but comfortable even on long ride. On the other side, Lifan KPR is also good looking and full faired bike where the bike is pretty heavy considering weight. In the 2nd version of KPR has attractive graphics added with two parted and gentle seating position compatible for male a female pillion. It has quite big exhaust. The most attractive feature of the bike is it's parking light which is too sexy. Comparing the looks, to us we can prefer Suzuki Gixxer Sf instead of KPR.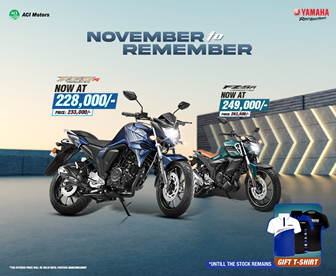 # Engine Performance: Though, Suzuki Gixxer SF can be regarded as the sports category bike but unlike the other sports bike it has air cooled engine no water cooled engine added. But Lifan KPR has liquid cooled engine compatible with sports category bikes. Suzuki Gixxer SF has 155 cc engine which consists of four stroke, one cylinder and BS4 added and it can generate 14.6 Bhp max power and 14 NM max torque. The original Japanese engine added into the bike. On the other side, the bike Lifan KPR 150 has four stroke, and vertical one cylinder engine added. The engine can create 14.08 Bhp max power and 14 NM max torque. It has six speed gearbox but Gixxer SF has five speed gearbox.
# Suspension & Brake: Suzuki Gixxer SF has front telescopic suspension added and rear suspension is 7-step adjustable rear mono-shock suspension. There are two different braking versions of the bike Gixxer SF are available. It has front and rear disc brake where front brake is 266 mm disc and rear brake is 240 mm disc. But in the 2nd version there are front disc and rear drum brake added. But the bike Lifan KPR 150 has just front and rear disc brakes added. Front brake is bigger. It has front telescopic suspension and rear monoshock suspension added.
# Comfort & Control: The bike Suzuki Gixxer SF has no splitted or two parted seat but it has single plate seat. It is quite small in size where only one pillion can ride. But for male and female pillion, the rear seat is suitable. Considering that Lifan KPR has bigger seat which has also splitted seating position. The controlling of both bikes are too great but in that case we can keep ahead Suzuki Gixxer SF.
# Fuel Consumption: The bike Suzuki Gixxer SF has BS4 engine and so, it's mileage is good considering the same segment sports bikes. The bike can give almost 45 km average mileage reportedly. On the other hand, the mileage of Chinese bike Lifan is not satisfying. Reportedly the bike KPR 150 can give more than 35 km average mileage so far. Due to updated engine and technology, the bike Gixxer SF used to give very handsome mileage.
# Top Speed: Top speed of Suzuki Gixxer SF is also good and it is better than Lifan KPR 150. Reportedly the bike can make more than 135 kmph top speed. On the other hand, the bike Lifan KPR 150 also gives very good speed. The bike can make almost 130 kmph top speed so far.
# Price: The current price of Suzuki Gixxer SF double disc version is BDT 2,49,950. Earlier it was much higher but now, the price is reduced. On the other side, the current price of Lifan KPR 150 is BDT 1,85,000 only.
Considering above all statistics, though the price of Suzuki Gixxer SF is much more than Lifan KPR 150 but still it would be a best choice between them. Lifan KPR is a chinese brand bike which would not give a long lasting service. But in that case, Suzuki can satisfy you.