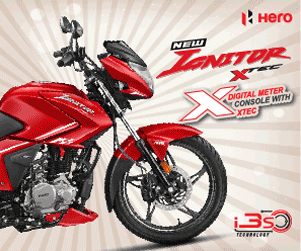 Assalamu alaikum
My name is Md. Fardin Ahasan, my home is in Fulbaria Upazilla, Dinajpur. Currently I'm using Suzuki GSX-R 150, has traveled 11000+km. My first bike was Yamaha FZ-S V-2.0 but I wanted to get Suzuki Gixxer SF. My father didn't like it so I could not have that bike. At that time we had Bajaj Discover 135 which was sold to buy FZ-S V-2.0.
I was not happy because I couldn't buy my desired bike. I informed my family to get me a sports bike. Then my father sold the FZ-S V-2.0 and brought Bajaj Pulser 150 Twin Disc. I had to wait for a year. After that I finally managed to get my dream bike. The reason of choosing Suzuki GSX-R 150 is that I find it very handy and comfortable. Since my height is 5 fit 5 inch, Suzuki GSX-R 150 is perfect for me. Before buying I have rode both R-15 and CBR, I found Suzuki GSX-R 150 as the best. With its amazing performance and Daytona Yellow color, what else can I say? my favorite color. The price is comparatively low than other two bike. That's why I have chose Suzuki GSX-R 150.
I have brought the bike unofficially from Al-amin traders in Dinajpur. The bike price was BDT 4 lakh  in Dhaka but they charged extra 10 thousand to bring the bike in Dinajpur. So the total price was BDT 4 lakh 10 thousand.  I have rode Suzuki GSX-R 150 before but the own one gives different feeling. This feeling can not be expressed in words. At that time, I could not believe that I have purchased the bike. You can understand by watching the blog on that day.
I got the servicing from Al-amin traders at first. After that I have been taking service from Suzuki official point. Because Al-amin traders is far from my house. I have got servicing for 8-9 times until now. Before 2500 KM I got a mileage of 39 KM/L in the city and 44 KM/L in the highway but after 2500 KM I'm having a mileage of 36-38 KM/L in the city and 40+KM/L in the highway. Interesting fact is that I got a mileage of 48 KM/L on some tour. So mileage is good to me. Since bike is a favorite thing, so I take good care of it. I clean the bike before entering it in the house, change the engine oil timely. I personally do the minor work, for example, chain cleaning and chain lubrication. I go to the mechanic if I see any changes in the bike. I passed the break-in period competently. I check the coolant, use disk oil, always use octane instead of petrol.
I use Motul 10w40 (7100) fully synthetic engine oil in the bike, priced BDT 1200. With that 2000+KM can be easily traveled. I have done some modification, changed the front head cowl which is regarded as Ducati head cowl. For this I had to add a fog light in the front. I have installed MRF Masseter in both front and rear tyre. The front tyre was 90 which is now 100 and rear tyre was 130 which is now 140. Besides I have done some slight changes like the visor, indicator light, removed the mud guard. I changed these part because it increased the beauty of the bike. Though the quality is not as good as the stock. Besides that I have not done any modify. Once I had gained a speed of 145 KM/H in the Tetulia highway. It could be increased but there were trucks in the road so I didn't take risk.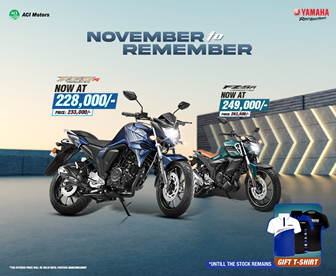 5 Positive Sides of The Bike (In my perspective):
The price of the bike is comparatively low in this segment, has a key-less system which provides a good security.
The bike is well narrow-shaped, has good advantage in traffic jam.
Provides dashing sporty looks and best budget design in this price price range.
Headlamp is powerful considering other sports bikes.
It gives good enough mileage in spite of being a speed-master which doesn't need to be said.
5 Negative Sides of The Bike (In my perspective):
The bike tyre is not compatible for our country's road because of that the bike slips.
The weight is low which causes problem in over speeding.
The pillion seat is poor, hard to sit on.
The bike comes with a remote that cause problem if lost.
This bike is good only for the short rider, comparatively low than other sports bikes.
Because of Covid pandemic I couldn't go on big tours. Though Had a 170 KM tour from Fulbaria to Tetulia. I didn't face any problems on tour. I had good enough feedback. The performance was good, continuously rode 170 KM without any problem. I got good mileage. I didn't get any pain in hand as I had solo ride. I have to face problems with pillion on. Besides that there are no problem, can go on big tours without doubt.
The final advice on that bike is that you can get this bike without doubt. But considering your height. I suggest not to buy this bike if need to go on travel with your family. However, the ABS version is available in the market, try to buy the ABS version. Thank you.
[display-posts tag="GSX-R Review" image_size="thumbnail"]
Courtesy – Md. Fardin Ahasan