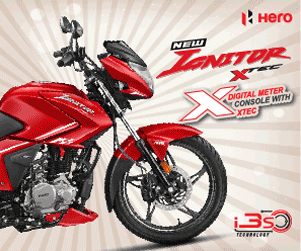 Benelli is the name of a two wheeler manufacturing brand. The brand in the origin of Italy. But however, their products are now assembled in China not in Italy. So, though it is an Italian brand due to assembling reason, their products are regarded as the China products it seems. One of their product Benelli TNT 150 is currently available in Bangladesh. So, the question is would it be wise to but such type of Italy China product instead of Japanese brand products within the same budget. We would like to compare Benelli TNT with a Japanese bike named Honda CB Hornet 160R. It seems that both bikes are newly launched in Bangladesh. Besides, TNT and Hornet both are naked edition sports bikes and most importantly the price range of both products are almost same. So, which one would be a better choice between them people would like to know it. And here we are trying to provide them all the information and making some comparison between this two bikes. So, people would know that what bike they will buy and why. Let's have a glance below where we present the comparison between Benelli TNT 150 and Honda CB Hornet 160R.
Benelli TNT 150 Vs Honda CB Hornet 160R
COMPARE
Benelli TNT 150
Honda CB Hornet 160R
Type
Sports
Sports
Origin
Italy
Japan
Engine
Air Cooled, 4-Stroke, 2-Valve
Air Cooled, 4 Stroke, SI Engine
Displacement
148 cc
162.71 cc
Maximum Power
14 BHP @ 8000 rpm
15.04 BHP @ 8500 rpm
Maximum Torque
13.4 NM @ 6000 rpm
14.76 NM @ 6500 rpm
No. of Cylinders
1
1
Cooling
Air Cooled
Air Cooled
No. of Gear
5
5
Starting system
Electric Start
Electric
Clutch
Wet Multi-plate
Wet Multi-plate
Kerb Weight
144 kg
140 kg
Length
2080 mm
2041 mm
Width
810 mm
783 mm
Height
1075 mm
1067 mm
Seat Height
780 mm
790 mm
Wheelbase
1365 mm
1346 mm
Fuel Tank Capacity
13 litres
12 litres
Top Speed

120 KM/H
110 KM/H
Mileage
40 kmpl
45 KM/L
Front Tyre
100/80-17
100/80-17
Rear Tyre
130/70-17
140/70-17
Price
1,79,900 BDT
1,99,900 BDT
More Details

TNT 150 Full

Specs
Hornet 160R Full Specs
# Looks: At first we can compare the looks between Benelli TNT and Honda CB Hornet. Looks of Benelli TNT is pretty good and unique. Considering looks, it can be compared with Goodwheel Avatar and Race Fiero. It has stylish fuel tank along with extended kit. There are higher rear end just like sports bike. THe front end and headlamp are pretty gorgeous. But as sports bike it has not engine guard where the engine is pretty naked. Also mudguard is not located at the rear side. Now, Honda CB Hornet is undoubtedly a gentle looking bike in the segment. It is well decorated. There are sharp looking fuel tank with best color combination. The rear end is not so higher. There are attractive looking saree guard added but the bike has also not engine guard attached. If we consider the looks, I personally prefer Honda CB Hornet 160R because it will suit all types of people.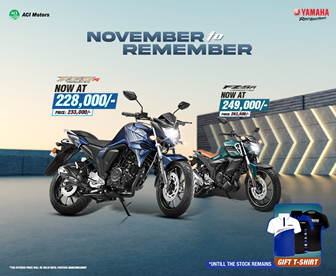 # Engine Performance: Benelli TNT 150 is an Italian brand product though, it is assembled in China. The engine cane be considered as the reliable than average Chinese bikes. It has four stroke, one cylinder and two valve 148 cc engine that can generate 14 Bhp max power and 13.4 NM max torque. IT has five speed gearbox with wet multi plate clutch plate. On the other side, Honda CB Hornet is a bike which is origin of Japan. Now, along with India there are more countries where the bike used to be assembled. The engine of Honda is much more reliable than most of the bikes. It has 162 cc engine with four stroke and SI technology. The engine can create 15.04 Bhp max power and 14.76 NM max torque. In the case of both bikes, the cooling system are air. Though as the sports category bikes, there should be liquid cooling system installed as usual. Now, we can see their max power and max torque along with engine configurations. We can see that Hornet has more powerful engine than Benelli TNT.
# Suspension & Brake: Benelli TNT 150 is not pretty normal bike but it has very qualityful parts attached. The suspensions are very reliable and provides comfort. There are front telescopic forks and rear monoshock suspensions added. Besides, the bike is available in Bangladesh with front and rear hydraulic disc brake. Front disc is bigger which is 260 mm and rear disc is 240 mm. Now, if we consider the suspensions of Honda CB Hornet, it has also front telescopic suspension and rear monoshock suspension added. No doubt about the comfort of the bike where Honda used to provide great comfort to the riders and pillions. Besides, the bike has front and rear disc brake where front disc is 276 mm and rear disc is 220 mm.
# Comfort & Control: Benelli TNT 150 is a full sports category bike considering the looks. It's rear position is higher and so, female pillion can not comfortably ride on it. The seat is also splitted. On the other hand, there is single plate seat attached into Honda CB Hornet 160R and so, the bike is suitable for female pillion as well. Riding CB Hornet is much comfortable than Benelli. Now, controlling, the bike of Honda used to provide better controlling all the time. So, in that case CB Hornet would not disappoint you. BUt also Benelli TNT 150 has dual hydraulic disc brake and so, it's controlling would be also better. But comparatively Honda CB Hornet is best for secured ride.
# Fuel Consumption: Mileage is one of the most important thing for a bike. People are always counting mileage rather than any facts. In that case, Honda CB Hornet 160R is one step ahead than Benelli TNT 150. If we consider the average mileage, obviously Honda CB Hornet 160R is best. Due to BS4 engine, it would provide around 45 km average mileage where the Chinese assembled bike Benelli TNT 150 would provide not more than 40 km average mileage so far.
# Top Speed: Benelli TNT 150 is a naked sports bike and the bike is better than Honda CB Hornet considering speed. It's speed is greater than CB Hornet. Hopefully Benelli TNT 150 would provide more than 120 kmph top speed where Honda CB Hornet would provide more than 110 kmph top speed.
# Price: Basically, Benelli TNT is a 150 cc bike where Honda CB Hornet is 160 cc bike. Both are naked sports bike and due to almost same price range, the bikes can be compared with each other. If we consider the price, Benelli TNT 150 is available in market with BDT 179,900 only where Honda CB Hornet 160R is available in exchange for BDT 199,900 only.
From the above listed comparison details, you can easily decided your best option. Both are naked edition sports segmented bikes and all two are available in Bangladesh right now. It seems that Honda is a top reputed brand and so, their product can be considered as the best choice in most of the case. But still, the choice is more important.