If you are looking for some good quality helmet, then you have reached to the right destination. In this content we will share some best helmets and their latest price in Bangladesh.
Though we buy a motorcycle in big budget but we make poor budget to buy a helmet which is the most important part of safety. I think this content will help you to have a look best helmets in Bangladesh and the current price of them.
In Bangladesh, motorbike is a very popular vehicle. Many people use motorbikes for their daily uses as well as for their hobby. Now a days, the probability of road accident is increasing and bikers are facing it more. In other hand, the young generation getting more interest in riding and long journeys. To protect from unexpected injuries and accident every one should wear a helmet during ride. Now we will show you best motorcycle helmets available in Bangladesh best motorcycle helmets available in Bangladesh.
SOME BEST HEMETS PRICE IN BANGLADESH 2021
| | |
| --- | --- |
| HELMET MODEL | PRICE |
| MT Stinger | 4,999/- |
| MT Stinger SE | 5,499/- |
| Targo | 5,999/- |
| Targo SE | 6,499/- |
| Thunder 3 SV | 7,999/- |
| Atom SV | 9,999/- |
| Atom SV SE | 10,999/- |
| MT KRE SV | 11,999/- |
| MT KRE Snake Carbon 2.0 | 19,999/- |
| MT KRE Snake Carbon GR | 20,999/- |
| MT Rapido Pro Carbon | 23,999/- |
| Bilmola Tactcal | 7,500/- |
| Bilmola Defender | 8,700/- |
| Bilmola Rapid | 6,800/- |
| Bilmola Eclipse | 4,500/- |
| Bilmola Bullet | 10,000/- |
| KYT NFR | 13,999/- |
| KYT Falcon II | 11,999/- |
| KYT NX Race | 24,999/- |
| KYT KR-1 | 25,999/- |
| KYT Convair | 10,999/- |
| SMK Twister | 4,600/- |
| SMK Stellar | 4,000/- |
| LS2 FF 352 | 4,000/- |
| LS2 FF 353 | 5,000/- |
| Studds Shifter | 2,599/- |
| Vega Crux DX | 2,300/- |
| Vega Wild King | 2,080/- |
It is so obvious that motorcycle helmets are very important specially in our country. Motorbike riders should use helmets regularly for a safety reason. But, unfortunately Motorcycle riders in Bangladesh do not properly use motorcycle helmets. Whatever, this situation is changing now as bikers are now gradually being attracted to helmets and starting to use helmets while riding motorbikes.
TOP 6 HELMETS CONSIDERING PRICE & QUALITY
MT Snake Carbon: MT is one of the trust worthy and famous helmet brand all over the world. They provides quality-full helmets but at a reasonable price. MT Snake Carbon is one of the top rated and costly helmet from MT. This helmet is made with carbon fiber which make it lightweight and strong. Its aerodynamic design is wind tunnel tested. The out look is also stunning and gets well paint scheme. 100% max vision and anti-fog technology will help to see clearly.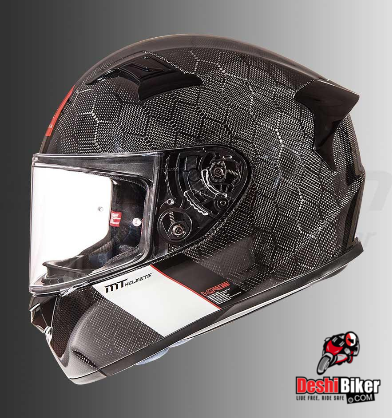 MT Thunder 3 SV: This is another product from world class helmet manufacturer brand MT. There will be no question about their products quality. This is one of the finest and trust worthy helmet in middle range budget. Its graphics and out look just stunning. This full faced helmet can protect you from any sudden accident. Visor and inner foam quality is also good.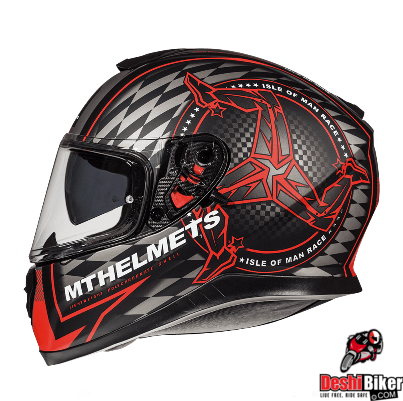 Bilmola Defender: Bilmola is also a world famous helmet manufacturer company. Their most of the helmets are middle budgeted. But its durability and graphics design is good. Bilmola Defender is lightweight and comfortable to use. In Bangladesh, This helmet getting popular for its quality but at a low price.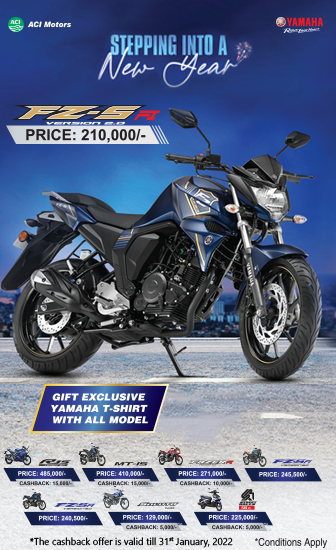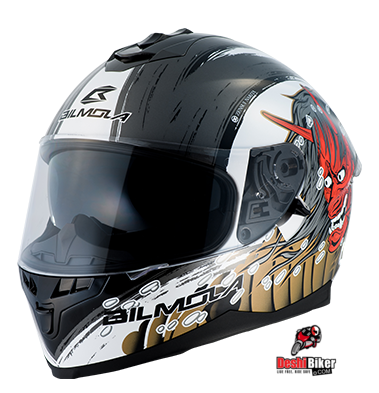 KYT NX Race: KYT mainly produces racing and expensive helmets. But they also have some middle range helmet. KYT NX Race is a good looking and stylish helmet. It also made with carbon fiber. For its lightweight, its easy and comfortable to use. This helmet can provide great protection in any accident situation.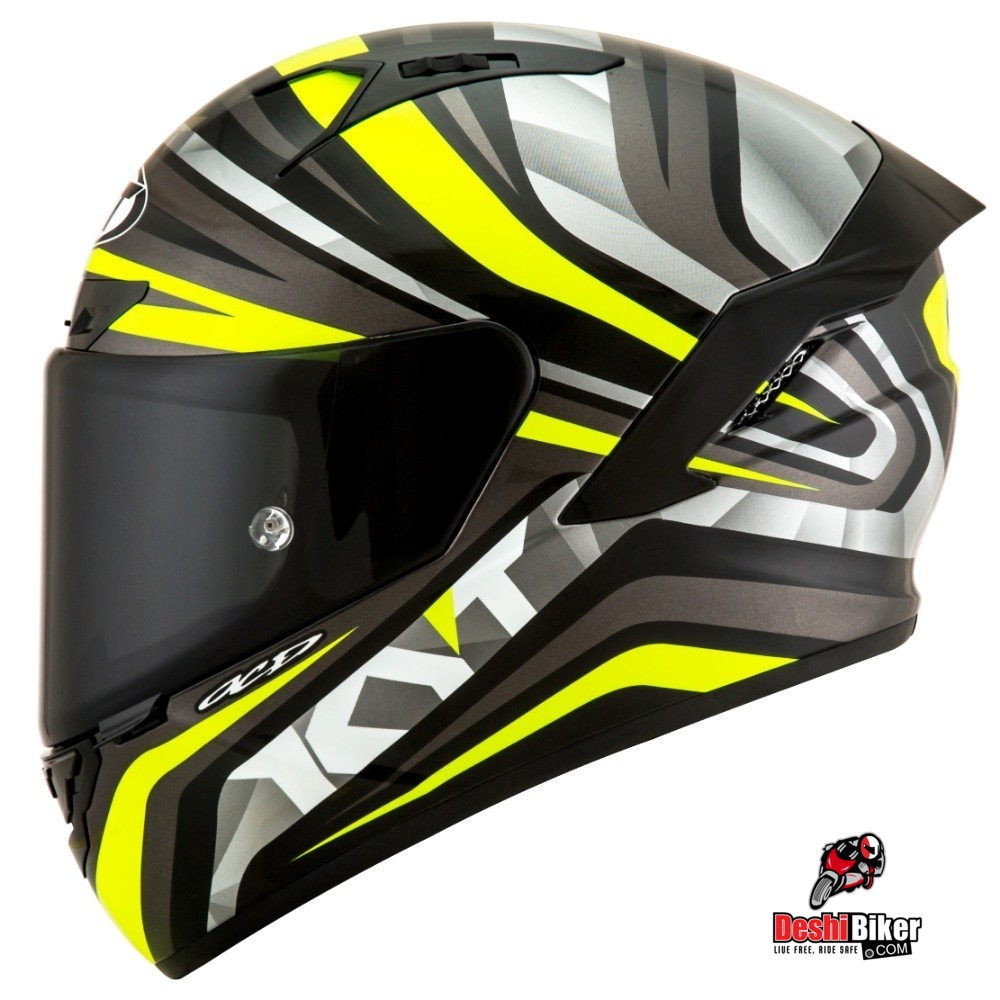 KYT KR-1: This is another stylish and compact helmet from KYT. This helmet also made with carbon fiber materials and looks solid. The outer graphics and paint quality is eye-catching. The visor looks amazing and fitted perfectly with it. This is also a high budget helmet but it will provide great protection.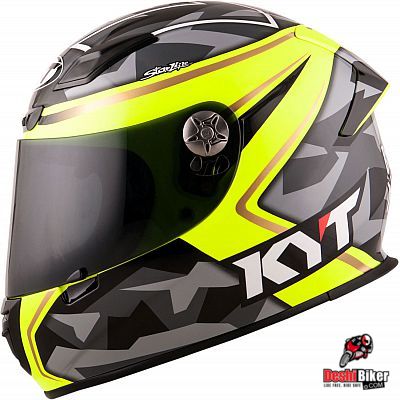 Studds Shifter: Their helmets are cost effective and durable. Though its a low budgeted helmet but it looks stunning and the outer shell is made from special high impact grade of engineering thermoplastic. It gets aerodynamic design and helps to get better stability in high speed. This helmet is also dust and scratch resists.